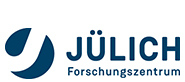 Dear visitor,
To make our website suit your needs even more and to give it a more appealing design, we would like you to answer a few short questions.
Answering these questions will take approx. 10 min.
Thank you for your support!
In case you have already taken part in our survey or in case you have no time to take part now, you can simply close the window by clicking "close".
If you have any questions on the survey, please do not hesitate to contact: webumfrage@fz-juelich.de.
Your Team at Forschungszentrum J&uumllich
Note: Forschungszentrum J&uumllich works with the market research institute SKOPOS to anonymously conduct and analyze the survey. SKOPOS complies with the statutory requirements on data protection as well as with the regulations of ADM (Arbeitskreis Deutscher Markt- und Sozialforschungsinstitute e.V.) and ESOMAR (Europäische Gesellschaft für Meinungs- und Marketingforschung). Your data will not be forwarded to third parties.