Other applications
COVID-19 main protease
This is a project which combines simulations and experiments with the aim of designing drugs for the treatment of COVID-19, targeting the main protease (Mpro) of the SARS-CoV-2 virus, which is one of the most important targets that the scientific community focusing to find antiviral therapies, has been showing very promising results as some drugs have reached the clinical trial phase (collaboration with Prof. A. Zaliani and Prof. M. Parrinello).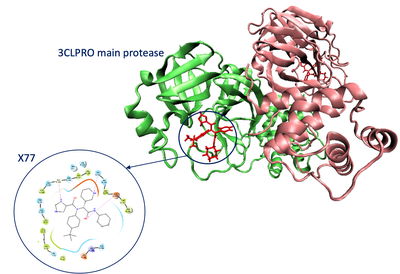 Fig 1 - The binding of the non-covalent inhibitor (X77) to Covid-19 main protease is studied here.
HCN channels
Aim of the study
HCN channels are prime modulators neuronal activity. They control synaptic activity, dendritic integration, gain control, and neuronal / network oscillations in multiple sensory systems. Here, I ask how tissue acidosis, as observed in cerebral ischemia, affects HCN channel function. I aim to quantify the impact of pH to ultimately provide a molecular basis for HCN channel gating.
Fig. 4 - Architecture of the HCN Channel from Homo Sapiens. Each cytoplasmic domain binds a cAMP molecule. The molecular graphics is based on the 3.5Å resolution cryo-EM structure PDB ID:6UQG (Lee & MacKinnon, 2019, Cell). The image was prepared using Visual Molecular Dynamics, VMD.

Approach

Using advanced molecular simulation tools (constant pH protocols & well-tempered metadynamics free energy calculations)
People involved
Institute for Advanced Simulation (IAS)
Computational Biomedicine (IAS-5 / INM-9)
Building Geb. 16.15 /
Room R 3010
Institute of Neurosciences and Medicine (INM)
JARA Institute Molecular neuroscience and neuroimaging (INM-11)
Building 16.15 /
Room 3006a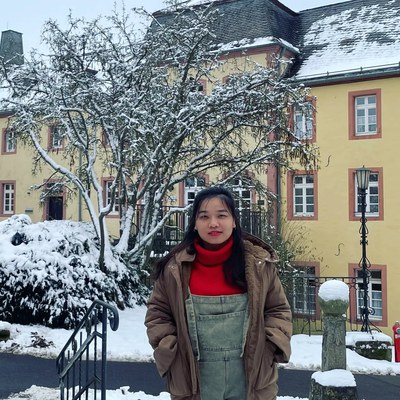 Institute for Advanced Simulation (IAS)
Computational Biomedicine (IAS-5 / INM-9)
Building 16.15 /
Room 3006a
Last Modified: 21.06.2022