JUQCA-Day 2022
Start
14th November 2022 11:45 AM
End
14th November 2022 16:00 PM
Location
Hörsaal Zentralbibliothek - Forschungszentrum
In 2021, the Jülich Quantum Computing Alliance (JUQCA) was founded to bundle Jülich's activities in the development and application of quantum computing. The alliance supports the participating institutes in their scientific work and acts as a point of contact for internal and external partners. JUQCA's focus is on making quantum computers operational quickly.
JUQCA was already successful in bringing together parts of the participating institutes and beyond for the definition of strategic goals and the composition of large-scale proposals such as QSolid.
But – a bit like the Quantum Computer – science is better if there is high connectivity. Therefore, all the Quantum Computing scientists – from director to Bachelor student – will now get the opportunity to listen to each other's talks, chat and share a meal at the first JUQCA Day ever.
Due to the increasing numbers of Covid infections, please use a Covid test before the event and wear a mask during the event. One weekly free test is available to employees of FZJ. The current regulations at the FZJ can be found here.
Agenda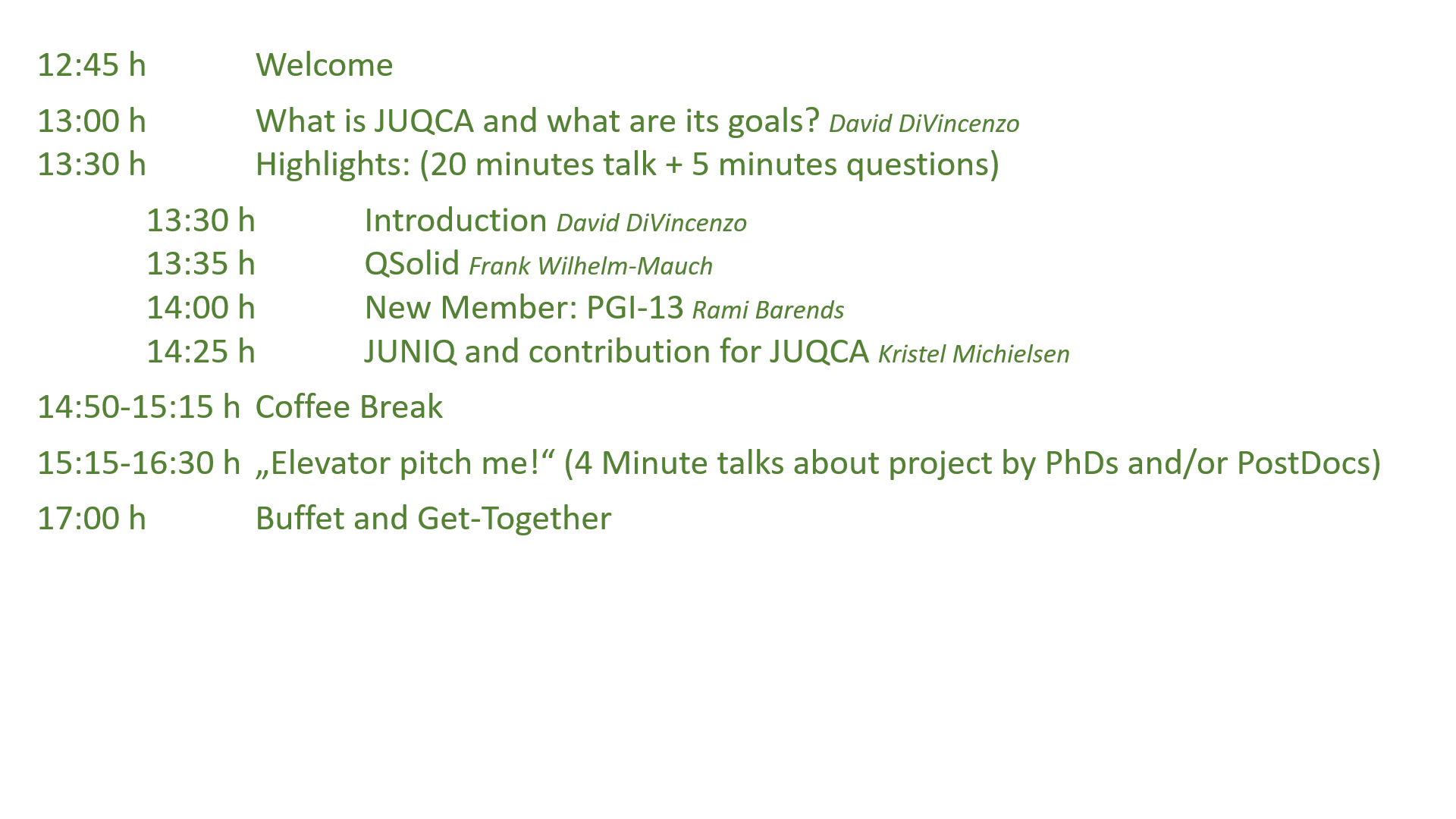 Last Modified: 18.10.2022