Nobel laureate Peter Grünberg has passed away
Jülich, 09 April 2018 - Forschungszentrum Jülich mourns the death of Professor Peter Grünberg. The Nobel Prize winner in physics and scientist at Forschungszentrum Jülich passed away last week in Jülich at the age of 78. "The news of Peter Grünberg's death saddens all of us at Forschungszentrum Jülich. Our thoughts are with his family. With him, we lose an outstanding scientist who set worldwide standards in the field of solid-state research. It is no exaggeration to say that Peter Grünberg and his discovery of giant magnetoresistance have decisively changed all our lives. Without him, modern computers and smartphones would be unthinkable. Peter Grünberg was not only an excellent researcher, he was also, above all, a universally respected and beloved colleague. He remained loyal to Forschungszentrum Jülich for more than 45 years. Peter Grünberg will be missed. Forschungszentrum Jülich will honor his memory, not least through the Peter Grünberg Institute named after him," said Professor Wolfgang Marquardt, Chairman of the Board of Directors of Forschungszentrum Jülich, paying tribute to the deceased.
Peter Grünberg became a research associate at Forschungszentrum Jülich in 1972 at what was then the Institute for Solid State Research. In 1988, he discovered the "giant magnetoresistance" (GMR), for which he was awarded the Nobel Prize in 2007 together with the Frenchman Albert Fert.
Their discovery of the GMR effect, which they both made independently of each other, led to a breakthrough in modern information technology: the storage capacity of hard disks could be significantly increased and made the miniaturization of storage media possible. Peter Grünberg was awarded the German President's Future Prize in 1989 and the European Commission's Inventor of the Year Award in 2006.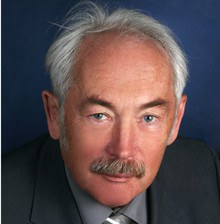 Other awards include the Japan Prize of the Science and Technology Foundation of Japan (JSTF) and the Wolf Foundation Prize (both 2007). RWTH Aachen University as well as the Universities of Bochum, Cologne, Saarbrücken, Athens, Sendai (Japan) and the Gebze Institute of Technology in Turkey awarded him honorary doctorates. In 2008, the city of Jülich made him an honorary citizen.
In 2007, Grünberg became the holder of the first Helmholtz professorship. He used the resources associated with this to continue research within spintronics with his Jülich working group. He also undertook numerous lecture tours in Germany and abroad and supported the establishment of laboratories for spintronics research at universities in South Korea and in China.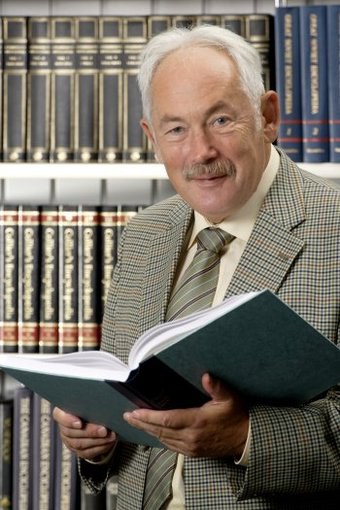 Weitere Informationen zu Leben und Forschung von Peter Grünberg sowie Bilder und ein Video
Pressekontakt:
Erhard Zeiss, Pressereferent
Forschungszentrum Jülich
Tel.: +49 2461 61-1841
E-Mail: e.zeiss@fz-juelich.de
Last Modified: 12.08.2022