PGI Kolloquium: Prof. Dr. Nini Pryds, Technical University of Denmark, Lyngby, Denmark
Anfang
16.12.2022 10:00 Uhr
Veranstaltungsort
PGI Lecture Hall (Bldg 04.8, 2nd Floor, Room 365) and/or online
PGI Lecture Hall and Online
Please note: You will receive the link to the online talk in the e-mail invitation, usually sent out a few days before the lecture takes place. It is also available on request from the contact person below.
Engineering of functional thin film oxides and interfaces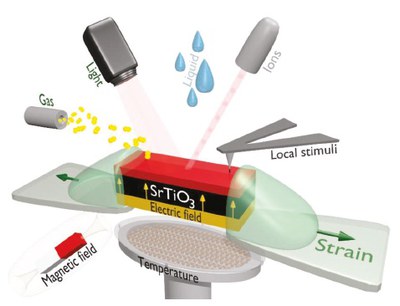 The wide range of fascinating properties observed in complex oxide continue to attract great interest such as ferro-, piezo- and pyroelectricity. Several strategies have been employed to break the lattice symmetry and expand the range of functionalities.
Here, I will show how engineering symmetry breaking offers extraordinary opportunities such as, the birth of conductivity in real-time during growth, stabilizing phases which are otherwise not stable using highly coherent interfaces and enhancing the electromechanics with interfaces.
I will also briefly discuss how external stimulus (magnetic, strain and light) can provide new properties. This collection of possibilities offers unique opportunities for a wide range of rich world and new functionality of complex oxide and their interfaces.
Contact
Felix Gunkel
Telefon: +49 2461 61-5339
Fax:  +49 2461 61-2550
E-Mail: f.gunkel@fz-juelich.de
Letzte Änderung: 09.12.2022