Umbrella Cooperation
The Umbrella cooperation is an important trilateral cooperation between Forschungszentrum Jülich, the Israel Institute of Technology in Haifa (Technion) and Rheinisch-Westfälische Hochschule Aachen (RWTH Aachen University) signed on 29 April 1983 under the patronage of the then Minister-President of Northern Westphalia, former President Johannes Rau. The current main components of the cooperation are the Umbrella Symposia, which have been held almost annually since 1984, an award and a joint school for graduate students from Israel and Germany. Within the framework of this outstanding cooperation, a special focus is placed on the integration of young scientists.
Symposia
Since 1984, Symposia have been held almost annually, alternating between the three locations. For some years now, their primary aim has been to generate initial ideas for joint research projects.

A highlight was the combination of the 25th Umbrella Symposium and the first German-Israeli Research Forum in 2011 in Aachen inaugurated by former Minister Schavan and her Israeli counterpart Minister Daniel Hershkowitz.
Umbrella Symposium 2024 at Forschungszentrum Juelich
The topic and the scientific coordinators of the Umbrella Symposium 2024 is yet to be determined by the partners.
Program of the 2024 event
A draft program will be published in due time.
Past Events
Program of the 2023 event
The 36th Umbrella Symposium 2023: Life Science and Engineering: Data Analytics, Neurosciences and Multiscale Biomedical Engineering. Technion, Haifa
Program of the 2022 event
Booklet Umbrella Symposium 2022
Program of the 2019 event
Booklet Umbrella Symposium 2019
For questions about the 2024 Umbrella Symposium, please get in touch with e.portius@fz-juelich.de or umbrella@rwth-aachen.de.
Press-release
Technion: 40 Years of Strategic Partnership
Deutsche Technion Gesellschaft als Eintragsbezeichnung
RWTH: Umbrella Symposium an der RWTH
FZ Jülich: 35. Umbrella Symposium - Life Science and Engineering
Technion: An Energetic Future
Impressions of the Umbrella Symposia in 2023 and 2022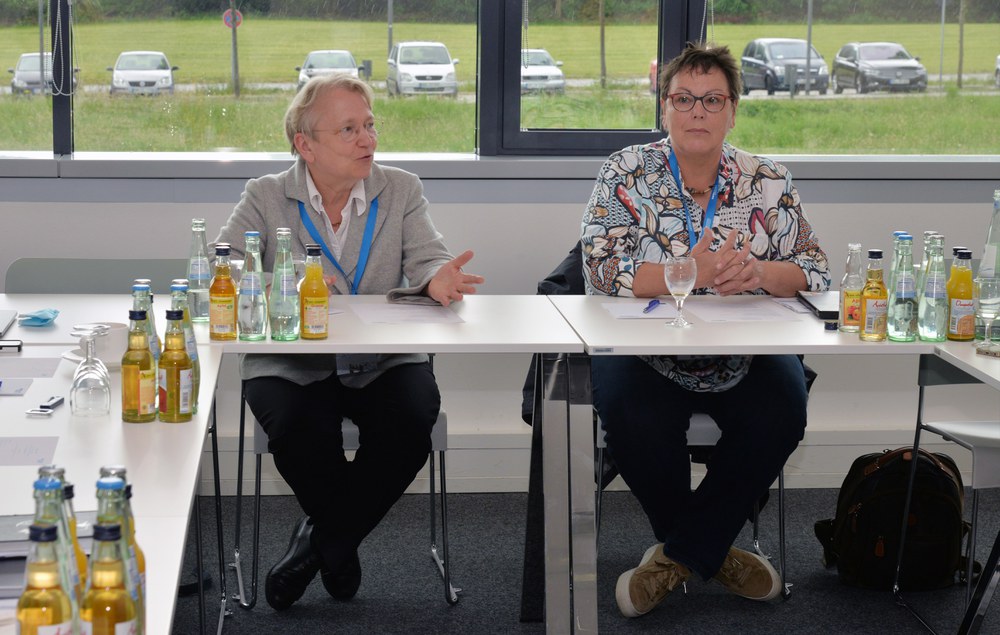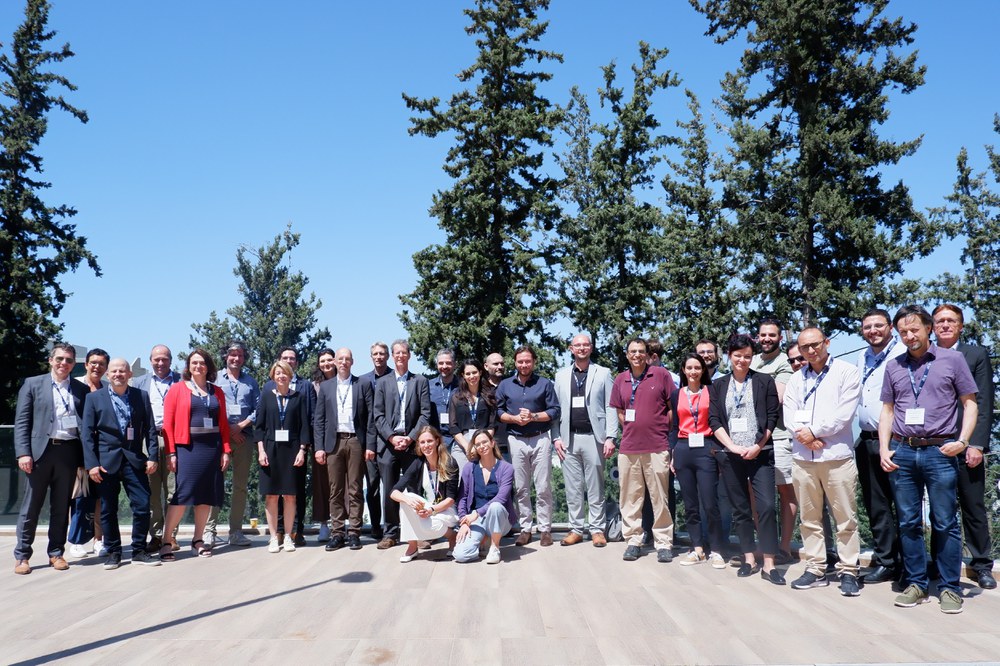 Project Funding
Research projects were funded from 2007-2017. Each year up to five projects were supported. The Technion and at least one German partner were always involved in the projects. As a rule, a topic-specific call for projects was issued each year. A large number of joint publications showcases this excellent collaboration.
Umbrella Award
In 2018 the Umbrella award was handed over for the first time. The target group comprises excellent young scientists in the three institutions and is awarded to researchers of the respective host institution for outstanding scientific achievements. FZ Jülich honoured Gabriela Figueroa Miranda (IBI-3) in 2022 and Stefan Wiefels (PGI-7) in 2023. The award ceremony takes place as part of the Umbrella Symposium.
Winter School
In 2018, a winter school in Israel (Kfar Blum) was organised by the Russel Berrie Nanotechnology Institute RBNI. 140 students from Israel and Germany participated in total, 40 of them being from Jülich and Aachen were funded by BMBF and the respective host institutions´ funds. The next school will take place in Forschungszentrum Juelich.
Delegates for Umbrella
| | |
| --- | --- |
| Technion Haifa | Prof. J. Rubinstein, Executive Vice President for Research |
| Forschungszentrum Jülich | N.N., Member of the Board of Directors |
| RWTH Aachen University | Prof. J. Mayer, Rector's Delegate for Cooperation with the Technion |
RWTH Aachen University Website
Deutsche Technion-Gesellschaft
Contact
Unternehmensentwicklung (UE)
Gebäude 15.3 /
Raum 4016
+49 2461/61-6232
E-Mail
Letzte Änderung: 13.09.2023