Compliance
Information on the whistleblower system
Forschungszentrum Jülich is aware of its responsibility for its employees and society. We see honest and collegial interaction as the prerequisite for successful and fruitful cooperation. That is why we are committed to compliance, which pays attention to the observance of legal provisions, internal regulations and basic ethical principles.
As part of this self-image, we therefore offer all employees of the research center and external persons the possibility to report compliance violations via a whistleblower system.
Any reports of criminal offences, regulatory offences, or serious non-compliance with internal regulations incriminating Forschungszentrum Jülich (breaches of compliance) are therefore taken seriously and pursued.
The digital whistleblowing system facilitates the anonymous reporting of compliance breaches. The system is monitored by the compliance officer. It supplements the established contact points and provides an additional option for reporting misconduct.
The whistleblowing system is operated by German company LegalTegrity GmbH. The system is available around the clock in German and English. It can be accessed using any Internet-capable device. It is also possible to report information using a telephone hotline (see below). The whistleblowing system can also be used by external persons who are in contact with Forschungszentrum Jülich in the course of their professional activities or who wish to report rule violations that affect the FZJ.
This system can also be used for complaints regarding violations of human rights or environmental obligations under the Supply Chain Due Diligence Act (LkSG). The Complaints Procedure in Accordance with the LkSG can be found here.
questions and answers
The whistleblowing system is fully encrypted, ensuring secure communication between the whistleblower and the compliance officer. It is impossible to trace a report back to the person who originally submitted it. Every report received is carefully assessed and any breaches are thoroughly investigated. All reports are treated confidentially and processed in accordance with applicable legal regulations. The solution that has been implemented ensures that data protection and anonymity are guaranteed at all times.
When should I use the whistleblower system?
Who handles the complaints?
What happens after a complaint has been submitted?
How are whistleblowers protected against disadvantage or punishment as a result of a complaint?
CONTACT THE COMPLIANCE OFFICER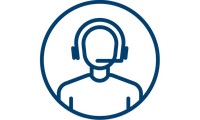 Any questions regarding the whistleblowing system should be addressed to the compliance officer of Forschungszentrum Jülich at: 02461 61 2999 or compliance@fz-juelich.de.
Further information
Last Modified: 20.04.2023