Team Microstructure Characterization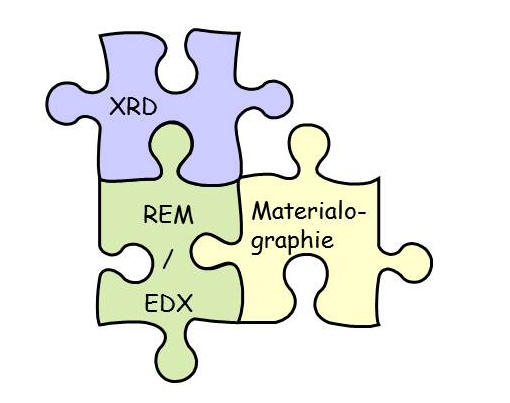 As a scientific and technical infrastructure group of IEK-1, the team conducts experimental studies on the micro- and nanostructure, the chemical composition on the microscale, and the phases and crystal structure of metallic and ceramic materials by means of materialography, scanning electron microscopy (SEM) with energy-dispersive elemental analysis (EDX), and X-Ray structural analysis (XRD).

Research area
The "Microstructure Characterization" working group is a scientific and technical infrastructure group based in IEK-1. Experimental studies on metallic and ceramic materials with respect to microstructure characterization, chemical composition in the micro range, phase content, and crystal structure are carried out. 
Last Modified: 22.05.2022