Scientific Support Team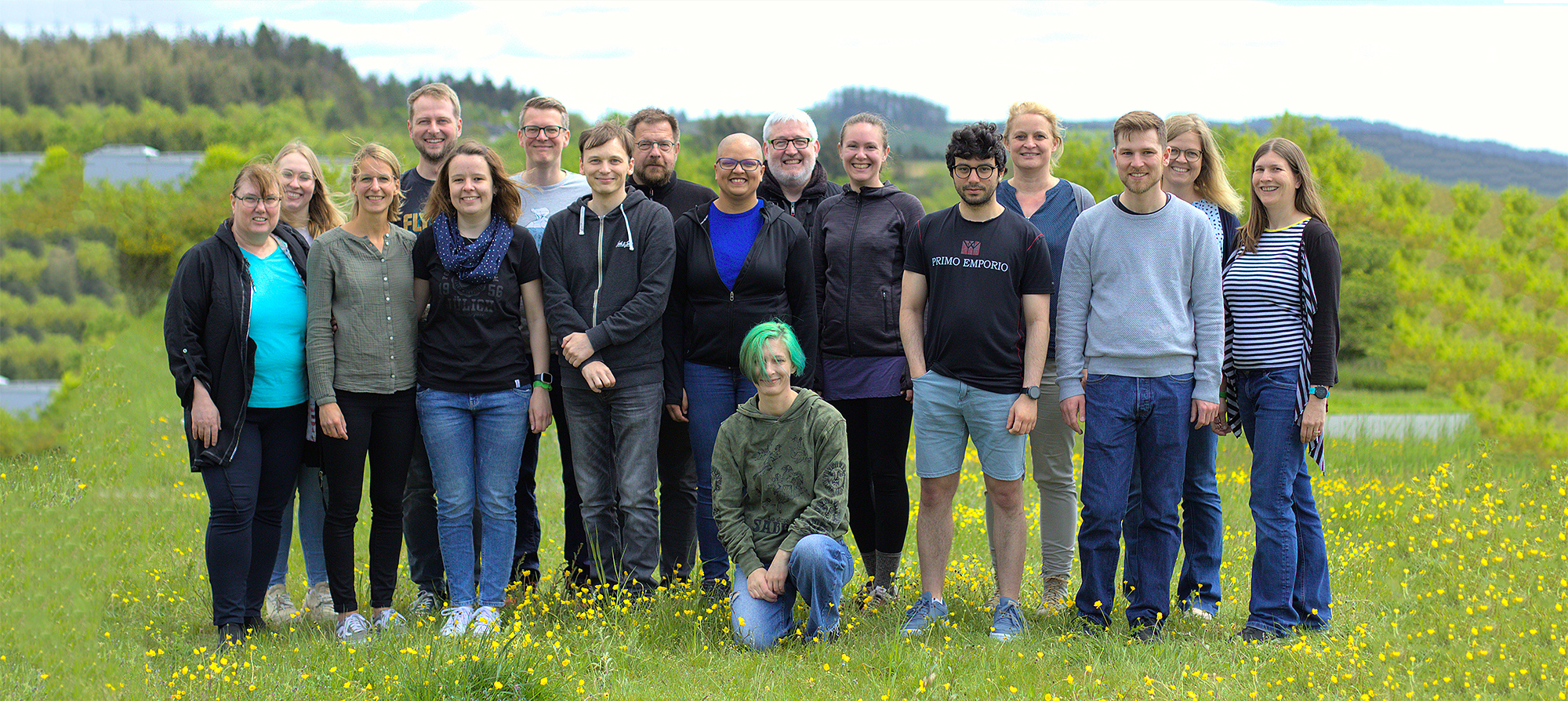 INM-6/IAS-6 is involved in several large scale research projects (e.g. HBP) which require an interdisciplinary coordination team. The expertise provided by our team helps to coordinate and organize the institutes' activities and assists our scientists to reach the institutes' goals more effectively.
Secretaries Janine Lehm (on maternity leave), Saskia Meißner, Petra O'Brien and Anna Lena Gehlich deal with administrative matters, from setting up appointments to organizing guest visits, workshops, events and meetings. They are also responsible for personnel matters and staff support including travel issues, ordering of material and time management.
Scientific coordinators Martina Reske, Cordula Huesgen, Anne Elfgen, David Goyer and Neharika Chebrol supervise administrative aspects of third party funded projects including monitoring of project milestones, and collecting material for scientific reports. They support recruitment of staff members and monitor the institute's budget in collaboration with the directors and central administration, as well as providing guidance to researchers on their track towards their post-graduate degrees (MSc and PhD). Furthermore, they also organize, prepare and support project meetings, workshops and the large scale activities of our scientists.
The team of software and IT specialists (Justin Finnerty, Sebastian Gillessen, Dennis Terhorst and Moritz Kern) support a diverse number of technical areas related to maintaining neural simulation and analysis software (i.e., NEST and ELEPHANT) and high performance computing, as well as managing day-to-day IT infrastructure. They also work closely with our scientists to develop sustainable technology solutions for advancing computational neuroscience and ensure technical specifications meet their research needs.
The community development team (Jessica Mitchell, Steffen Graber and Angela Fischer) support the scientists with their documentation for analysis software (e.g. NEST, EBRAINS, etc.) as well as graphical support like logos, poster designs, etc. They also offer portrait photos of insititute members and group photographs during events.
Please contact us concerning any administrative requests!
Last Modified: 12.07.2023