"Advanced Electronic Materials" Honours Prof. Rainer Waser as a Pioneer of Memristive Devices
Jülich, 16 September 2022 - With his scientific research, Prof. Rainer Waser has revitalised the field of memristive devices and pushed it further towards application. His findings lay the scientific foundation for novel devices that could be used in future "neuromorphic" computers inspired by the human brain. The internationally renowned journal Advanced Electronic Materials has now paid a very special tribute to the much decorated pioneer, who conducts research and teaches at Forschungszentrum Jülich and RWTH Aachen University, and has published a special issue to celebrate his 65th birthday.
The scientist, who turns 67 today, has always been well ahead of his time. The editorial describes him as a modern scientist, a "physical chemist", whose interests extended far beyond classical disciplinary boundaries from the beginning of his career; in addition to chemistry and physics, he was always particularly interested in engineering issues. The issue was edited by Waser's long-time collaborator Ilia Valov as well as Tsuyoshi Haisegawa from Japan's Waseda University and Dmitri Strukov from the US University of California - all three are among today's leading memristor experts.
Rainer Waser's interdisciplinary networking and activities are reflected in numerous awards. His work after his doctorate at Philips' research laboratory in Aachen was selected by the American Ceramic Society in 1984 as the best scientific publication of the decade. A few years later, Rainer Waser was the only non-U.S. citizen to participate in a large-scale project of the US research and government organisation DARPA on so-called high-k dielectrics. These new materials were required because the development of microelectronic circuits was reaching physical limits as a result of ongoing miniaturisation. The work was awarded a prize in 2000 by the world's largest technical association, the IEEE.
What was probably Rainer Waser's greatest scientific success, was solving a decades-old puzzle. In 2006 and 2007, he presented an explanation for resistive switching for the first time. The phenomenon had been known since the 1960s, but was too unstable for practical applications. Rainer Waser proved that the effect is based on electrochemical processes and the movement of oxygen ions. Memristive components based on this phenomenon have a variable electrical resistance which can be changed and reset by applying an external voltage. Ideally, the resistance values can be changed continuously. Similar properties can be found in the nerve cells in the human brain. Components based on memristic devices are therefore considered a promising basis for neuromorphic circuits and so-called in-memory computing, in which computing and storage are no longer separated but located in the same place, analogous to the human brain.
In the years that followed, Rainer Waser steadily expanded and intensified research on these visionary memristive components, which earned him the prestigious Leibniz Prize in 2014. After a sabbatical period at Stanford University in 2016, Waser and his team succeeded in acquiring the structural change project "NEUROTEC - Neuroinspired Artificial Intelligence Technologies for the Electronics of the Future" in 2019. The aim of NEUROTEC is to develop basic technologies for neuromorphic computing and other alternative concepts to conventional computing technology together with companies and research institutes in the Rhineland region. The project entered its second phase at the end of 2021 and is funded by the Federal Ministry of Education and Research (BMBF) with 36.5 million euros until 2026.
Special issue celebrating Rainer Waser's 65th anniversary
Advanced Electronic Materials, Volume 8, Issue 8: Celebrating Rainer Waser's 65th Anniversary, August 2022
Contacts
Peter Grünberg Institute (PGI)
Electronic Materials (PGI-7)
Building 04.6 /
Room 21
+49 2461/61-5811
E-Mail
Prof. Dr. Ilia Valov
Scientific Staff at Peter Grünberg Institute Head of Group Nanoelectrochemistry
Peter Grünberg Institute (PGI)
Electronic Materials (PGI-7)
Building 04.6 /
Room 48
+49 2461/61-2994
E-Mail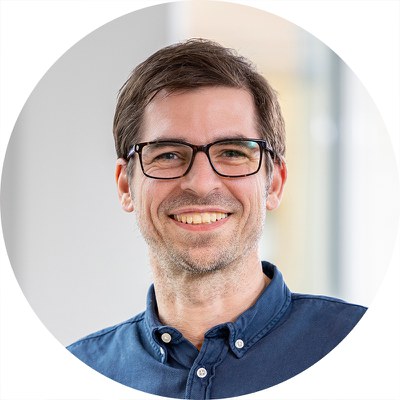 Building 15.3 /
Room R 3028a
+49 2461/61-4771
E-Mail
Last Modified: 28.09.2022