Cooler Synchrotron (COSY)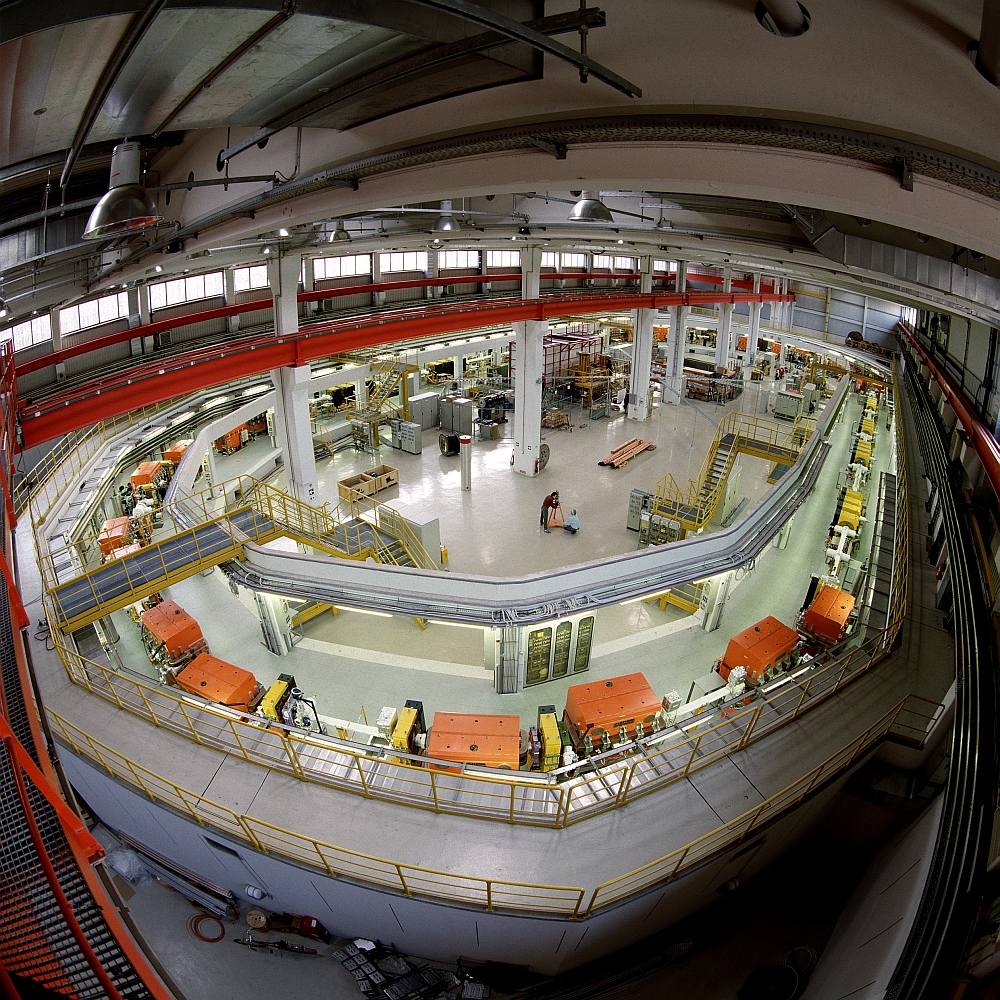 The COSY cooler synchrotron at the Forschungszentrum Jülich Institute of Nuclear Physics provides proton and deuteron beams with a magnetic rigidity of between one and 11 Tm, and is available for in-house and external experiments for basic research purposes. The particle beams can be cooled as required to increase the beam quality. Individual polarisation states may also be implemented.
The services offered by the Institute's operating team include preparing COSY for the users, monitoring of the (usually) several-week-long beam time, carrying out preventive maintenance work and making repairs in case of malfunctions.
Experiment proposals should be presented to the COSY Beamtime Advisory Committee (CBAC), which determines the order of experiments and allocates COSY usage times.
Last Modified: 11.07.2023