Dr. Johannes Auke Postma
Co-Leader Root Group
Address
Wilhelm-Johnen-Straße 1

Institute of Bio- and Geosciences (IBG)
Plant Sciences (IBG-2)
Building 06.1 / Room 015

You can find us here
About me
Want to do your PhD with me? Apply here .
About my research
Plants feed through roots, which absorb water and nutrients from the soil. The root system is key to the plant's survival and resilience. As climate change causes more extreme weather events, and as agricultural inputs have to be reduced, agriculture needs to harbor the beneficial traits of roots.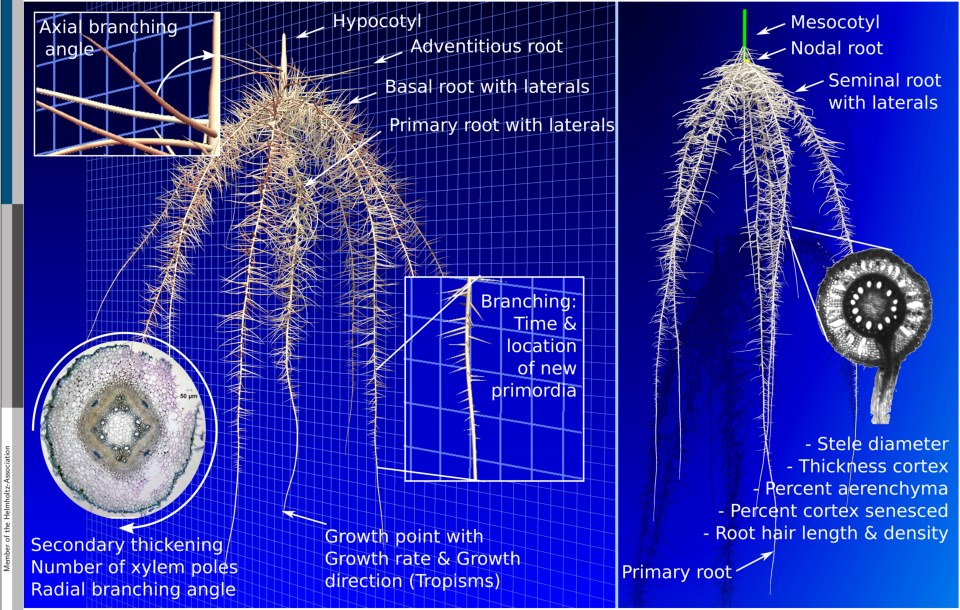 Functional-structural plant models can help to test hypotheses and simulate integrated phenotypes. Thus we can try to understand how different observations fit together and design the roots of the future.
Last Modified: 11.05.2023