Karsten Beneke
Vice-Chair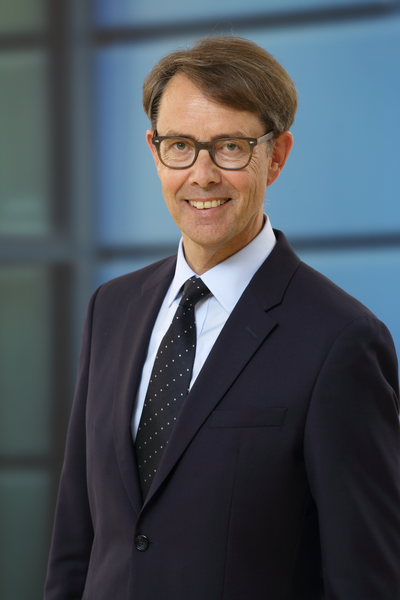 Since 1 September 2011, Karsten Beneke has been Vice-Chair of the Board of Directors. Previously, he headed the State Chancellery of North Rhine-Westphalia and was also State Secretary at the Ministry for Federal and European Affairs in the Minister President's Portfolio.
Karsten Beneke was born on 18 December 1958 in Potsdam. He attended secondary school in Ulm and then completed his degree in economics at Ludwigs-Maximilians-Universität (LMU) Munich in 1984 and remained there as a research assistant until 1987.
After being involved in the German Bundestag's committee of enquiry on "Technology Assessment", he moved to the Federal Ministry of Education and Research and in 1995 became head of division there.
In 1999, Beneke took up a position as head of corporate development and international relations at the German Aerospace Centre (DLR) in Porz, near Cologne, and in 2002 he became director of space flight and transport.
Before coming to Jülich, Karsten Beneke was State Secretary for Federal and European Affairs and representative of the State of North Rhine-Westphalia to the Federal Government. Until 2010 he was head of the State Chancellery of North Rhine-Westphalia.
He is married and has four children.
Last Modified: 15.08.2023