The new whistleblowing system for reporting compliance violations
Information on the whistleblower system
Legally and honest conduct is expected at Forschungszentrum Jülich. Such conduct is crucial for the long-term success of Jülich as a research centre.
Any reports of criminal offences, regulatory offences, or serious non-compliance with internal regulations incriminating Forschungszentrum Jülich (breaches of compliance) are therefore taken seriously and pursued.
For these reasons, Forschungszentrum Jülich has set up a digital whistleblowing system that facilitates the anonymous reporting of compliance breaches. The system is monitored by the compliance officer. It supplements the established contact points and provides an additional option for reporting misconduct.
The whistleblowing system is operated by German company LegalTegrity GmbH. The system is available around the clock in German and English. It can be accessed using any Internet-capable device. It is also possible to report information using a telephone hotline (see below). The whistleblowing system can also be used by external persons who are in contact with Forschungszentrum Jülich in the course of their professional activities or who wish to report rule violations that affect the FZJ.
How to use the whistleblower system
Hotline for whistleblowing
Contact the compliance officer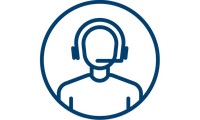 Any questions regarding the whistleblowing system should be addressed to the compliance officer of Forschungszentrum Jülich at: 02461 61 2999 or compliance@fz-juelich.de.
Further information
Last Modified: 22.03.2023