Laboratory Course Neutron Scattering
Organized by Forschungszentrum Jülich in cooperation with RWTH Aachen
Applications are now closed for this year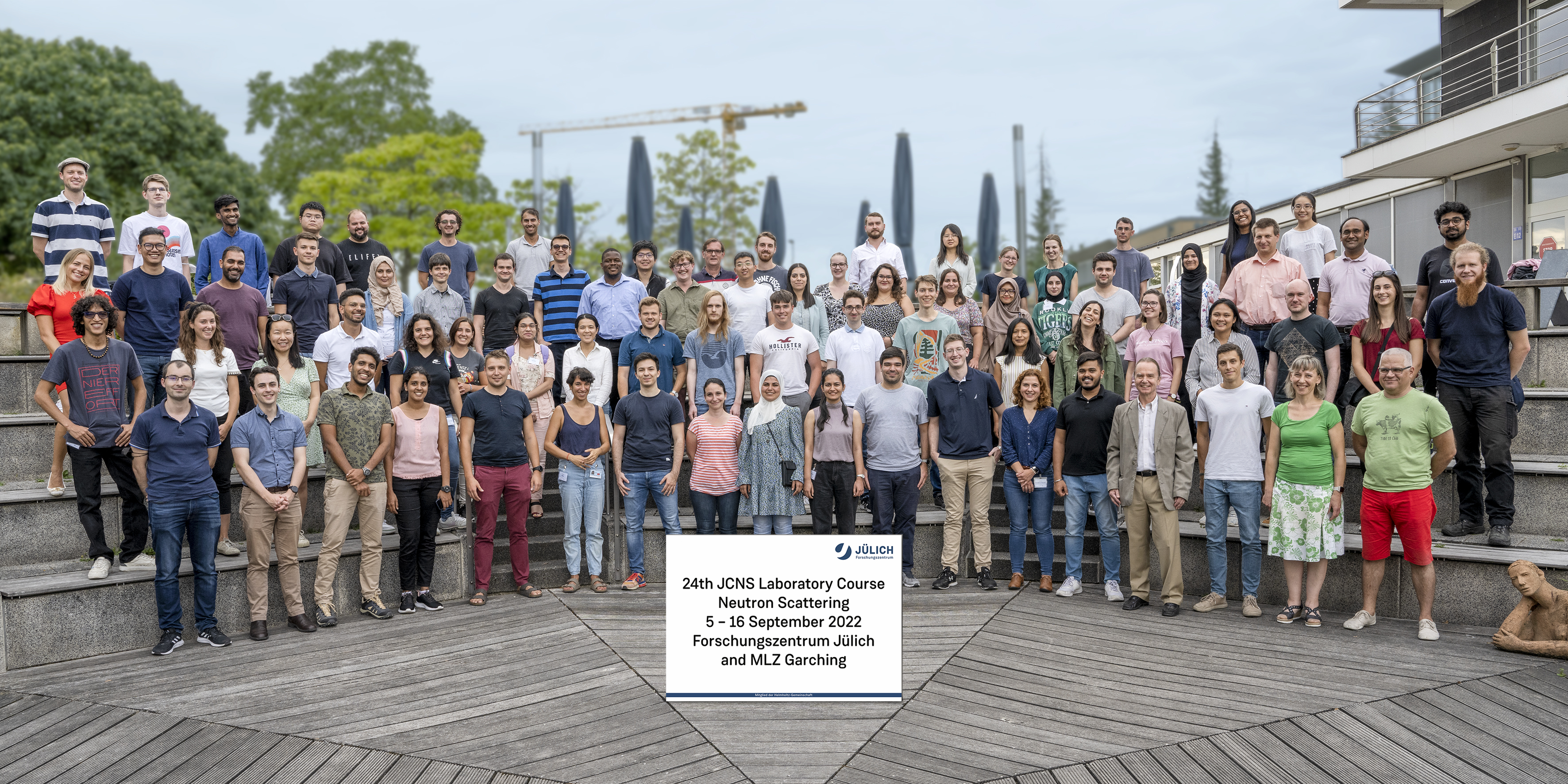 Each year, the Jülich Centre for Neutron Science at Forschungszentrum Jülich, Germany, in cooperation with RWTH Aachen University (Prof. S. Förster, Prof. K. Friese, Dr. M. Kruteva, Prof. Dr. M. Zobel and Dr. R. Zorn) organizes a laboratory course in neutron scattering with experiments at the neutron scattering facilities of the Heinz Maier-Leibnitz Zentrum MLZ, in Garching, Germany.
If you have a BSc (or equivalent) in physics, chemistry, or another natural science, you are welcome to apply to the 25th JCNS Laboratory Course Neutron Scattering. The aim of the course is to give a realistic insight into the experimental techniques of neutron scattering and their scientific potential.
The laboratory course is part of the curriculum at RWTH Aachen University.
Organization and Administration:
---
Last Modified: 17.08.2023