DENIM XII
Design and Engineering of Neutron Instruments Meeting
19.9. - 21.09.2023
Forschungszentrum Jülich, 52425 Jülich, Germany
Central Library (Building 04.7, Auditorium)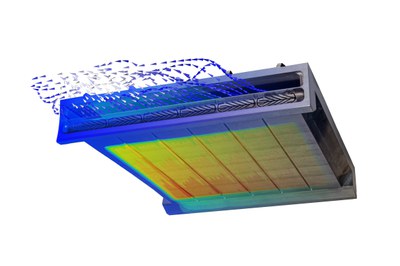 Design and Engineering of Neutron Instruments Meeting


Held under the auspices of the International Society of Neutron Instrument Engineers (ISNIE), the international Design and Engineering of Neutron Instruments Meeting (DENIM) will once more take place in 2023.
DENIM looks back on a long tradition of meetings held all over the world, in Europe, Australia, and America. They are generally hosted by neutron scattering facilities. 
DENIM XII will take place over 3 days to encompass talks and poster presentations various engineering topics from 19. September - 21.September 2023. There will also be multiple opportunities to network and engage with your fellow delegates to both renew and establish connections and collaborations.

This conference is suitable for engineers, students, young scientists and technical staff at all career stages interested in neutron sources and instrumentation.

For this year's DENIM conference, we have chosen not to set a specific theme or focus. Instead, we would encourage participants to submit presentations on the topic of "Lessons Learned".
We would therefore especially welcome reports on the findings and experiences of our members concerning the risks and setbacks encountered in the manufacture of components or the commissioning of instruments, including errors or defects in the planning or operating procedures of instruments or their individual components.
We look forward to welcoming you to DENIM XII Forschungszentrum Jülich, Germany. The meeting will be organised by the institutes JCNS and ZEA-1.
Important dates
Abstracts open 15.03.2023
Abstracts Closing 15.05.2023
Registration open 17.04.2023
early bird Registration Closing 16.08.2023
Last Modified: 28.07.2023