HMC @ SEMANTiCS Conference 2022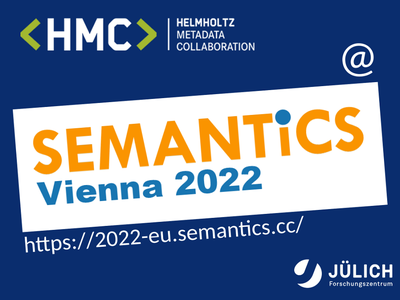 Interested in semantics and their application in the fields of Machine Learning, Data Science, Linked Data and NLP? Come and meet us @ SemanticsConf 2022 !
We are delighted to announce that Said Fathalla (HMC FAIRDataCommons, Materials Data Science and Informatics (IAS-9), Forschungszentrum Jülich) will serve as a member of the program committee of the Research & Innovation track of the SEMANTiCS conference 2022 (the 18th International Conference on Semantics Systems).
SEMANTiCS is one of the leading conferences on Semantic Technologies and AI in Europe and will be held on
September 12- 15, 2022, in Vienna, Austria! Submit your abstract now: https://2022-eu.semantics.cc/cfp
Last Modified: 29.04.2022