RSE Seminar
The RSE group at the IAS-7 promotes research software development by organising regular seminars and meetings, where practical tools and knowledge about software engineering are shared and discussed.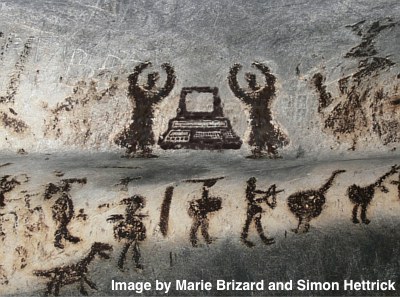 Besides, we aim to hold regular "Online-Talk-Watch" meetings, where we meet to watch and discuss (tech-)talks together. The talks represent a wide range of topics related to research software.
Hopefully, we can offer in the post-corona era these meetings in a hybrid mode (online and in place) including pizza.
Feel free to suggest any talk for the next Online-Talk-Watch via mail (t.schroedter@fz-juelich.de) and join us in RocketChat to stay informed.
The language of the seminars is English.
Permanent BBB-room for the meeting is BBB-Room
Previous Seminars
25.04.2022
Maintaining an Open Source Software Project - Raimar Bauer

16.12.2021
From Bug to Testing - My Linh Würzburger and Kai Kratz (PDF)

23.11.2021
Introduction to Rust - Kai Kratz and Uwe Arzt (PDF)

25.10.2021
Refactoring JPSVis What, Why and How - Kai Kratz (PDF)

11 Mar 2021
GPU programming with modern C++ - Michael Wong [ACCU 2019]
25 Feb 2021
CppCon 2015: T. Winters & H. Wright "All Your Tests are Terrible…"
11 Feb 2021
CppCon 2018: Jason Turner "Applied Best Practices"
28 Jan 2021
CppCon 2014: Chandler Carruth "Efficiency with Algorithms, Performance with Data Structures"
13 Jan 2021
The Mental Game of Python - Raymond Hettinger
16 Dec 2020
Plenary: Performance Matters - Emery Berger - CppCon 2020
09 Dec 2020
CppCon 2018: Jonathan Boccara "105 STL Algorithms in Less Than an Hour"
Last Modified: 14.06.2022