Materialien für die Quantuminformationstechnologie
Über
Quantenmaterialien spielen eine immer größere Rolle in aktueller sowie zukünftiger Technolgie - insbesondere in den Gebieten des Quantum Computing und der Informationstechnologie. Supraleitende Materialien und komplexe Heterostrukturen stehen hier besonders im Mittelpunkt.
In unserer Gruppe entwickeln und nutzen wir Methoden basierend auf der Kombination von Dichtefunktionaltheorie und Bogoliubov-de Gennes Formalismus. Unsere Entwicklungen am JuKKR code (https://jukkr.fz-juelich.de) erlauben es uns, Heterostrukturen aus superleitenden und nicht supraleitenden Materialien theoretisch zu beschreiben.
Zusammen mit der Automatisierung von Rechnungen (https://github.com/JuDFTteam/aiida-kkr) und Methoden des maschinellen Lernens arbeiten wir am Verständnis und der Weiterentwicklung von Materialien für zukünfige Quanteninformationstechnologien.
Forschungsthemen
Simulation
Dichtefunktionaltheorie
Supraleitung
Machinelles Lernen
Kontakt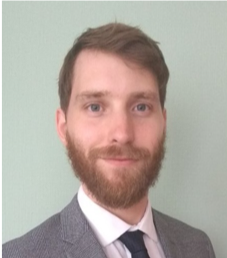 ·      Weber, P. Rüßmann, N. Xu, S. Muff, M. Fanciulli, A. Magrez, P. Bugnon, H. Berger, N. C. Plumb, M. Shi, S. Blügel, P. Mavropoulos, and J. H. Dil,  Spin-Resolved Electronic Response to the Phase Transition in MoTe2, Phys. Rev. Lett. 121, 156401 (2018).
·      P. Rüßmann, S. Mahatha, P. Sessi, M. Valbuena, T. Bathon, K. Fauth, S. Godey, A. Mugarza, K. A. Kokh, O. Tereshchenko, P. Gargiani, M. Valvidares, E. Jimenez, N. Brookes, M. Bode, G. Bihlmayer, S. Blügel, P. Mavropoulos, C. Carbone, and A. Barla, Towards microscopic control of the magnetic exchange coupling at the surface of a topological insulator, J. Phys.: Mater. 1, 015002 (2018).
·      P. Rüßmann, P. Mavropoulos, and S. Blügel, Lifetime and surface-to-bulk scattering off vacancies of the topological surface state in the three-dimensional strong topological insulators Bi2Te3 and Bi2Se3, Journal of Physics and Chemistry of Solids 128, 258-264 (2019).
·      Tcakaev, V. B. Zabolotnyy, C. I. Fornari, P. Rüßmann, T. R. F. Peixoto, F. Stier, M. Dettbarn, P. Kagerer, E. Weschke, E. Schierle, P. Bencok, P. H. O. Rappl, E. Abramof, H. Bentmann, E. Goering, F. Reinert, and V. Hinkov, Incipient antiferromagnetism in the Eu-doped topological insulator Bi2Te3, Phys. Rev. B 102, 184401 (2020). Editors suggestion
·      P. Rüßmann, F. Bertoldo, and S. Blügel, The AiiDA-KKR plugin and its application to high-throughput impurity embedding into a topological insulator, npj Comput Mater 7, 13 (2021).
·      P. Rüßmann and S. Blügel, Density functional Bogoliubov-de Gennes analysis of superconducting Nb and Nb(110) surfaces, Phys. Rev. B 105, 125143 (2022)
Letzte Änderung: 18.11.2022