Expertise
Talent management
The Institute of Neuroscience and Medicine participates in graduate schools and is involved in the promotion of young researchers.
Master programs:
Master Programm Translational Neurosciences

Graduate/Doctoral programs:
International Research Training Group - IRTG 2150
Research Training Group - RTG1960
Research Training Group - RTG2416
Max Planck School of Cognition

More offers:
Palestinian-German-Science-Bridge (PGSB)
Georgian-German-Science-Bridge (GGSB)
InnoRetVision
Helmholtz School for Data Science in Life, Earth and Energy - HDS-LEE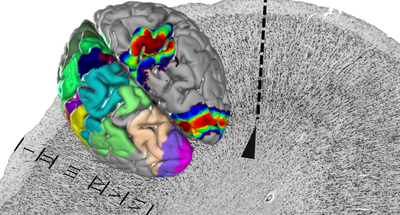 Tools, analysis pipelines and resources
We make tools for analyzing and simulating data available to other scientists.
Software, services and data:
INM-1
INM-6
INM-7
Imaging Core Facility (ICF)
The imaging devices are bundled in the Imaging Core Facility (ICF). This includes state-of-the-art imaging instruments that provide insights into the brain: Magnetic Resonance Imaging (MRI), Positron Emission Tomography (PET), and MR-PET hybrid devices. In addition, PET tracers are produced at the INM and used, for example, in the context of high-precision medicine for tumor diagnostics, the investigation of neurodegenerative diseases and in basic research.
Publications
An overview of the scientific publications of the INM can be found here:
Last Modified: 31.05.2022