Revival of IBI-3 Christmas Party tradition
December 16, 2022, Aachen.
In recent years, most of the social events at the IBI-3 had to be replaced by online arrangements for the sake of social distancing in order to impede the spread of the SARS-CoV-2 virus.
But finally, we came back together for the old IBI-3 Christmas Party tradition, which was kindly organized by our 2022 institute newcomers (*) at the Zuhause bar in Aachen.
Especially now that our institute is spread over several locations, and many new faces have joined this year, this has been a delightful occasion to get to know each other a bit more, also on the personal side.
* Thanks to: Ferdinando Catania, Valeriia Chekubasheva, Valeria Criscuolo, Sofiia Demchenko, Anastasia Gerzhik, Qinyu Hu, Dijo Joseph, Hyunyou Kim (photographs), Alwin Maiwald, Luca Terenzi, Hannes Wöffen and Erkan Yilmaz.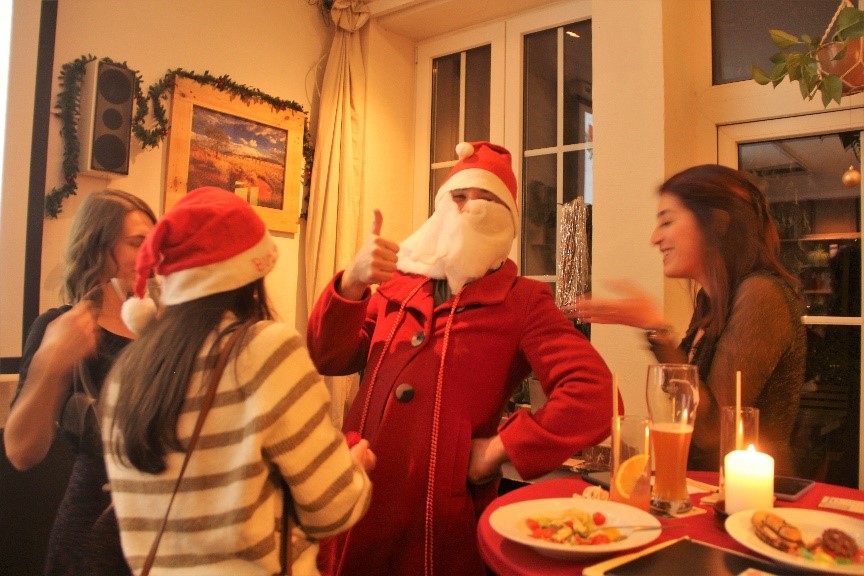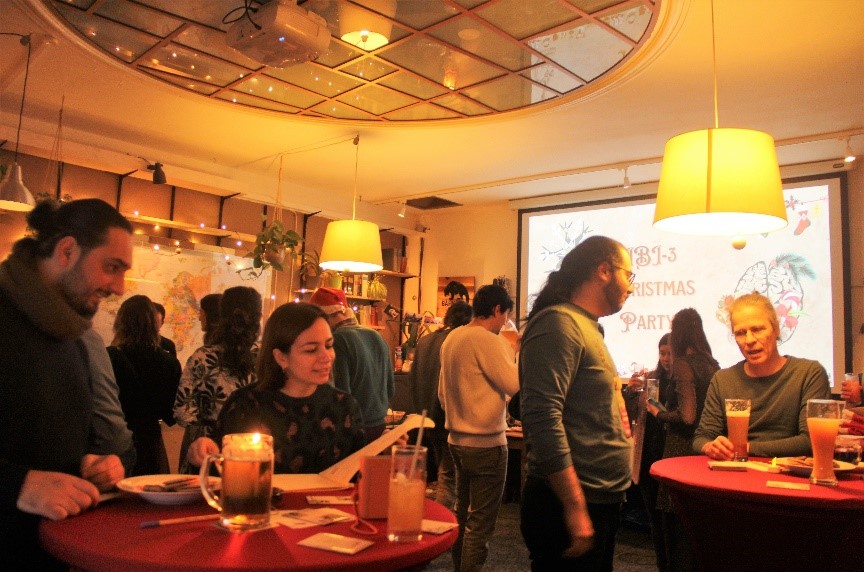 By Justus Bednar, 19.12.2022.
Last Modified: 22.12.2022