Development of a new method to measure oxygen extraction fraction
Fabian Küppers, Seong Dae Yun,  N. Jon Shah
3rd June 2022
The oxygen extraction fraction (OEF) can be used to indicate the equilibrium between oxygen supply and demand in the human brain and is a valuable biomarker for brain health and metabolism, giving insights into the prediction and therapy of stroke, as well as tumour heterogeneity.
As the current gold standard for OEF measurement is O15-PET, an invasive method using radioactive isotopes, alternative MRI-based methods are very attractive. However, to date, MRI methods have been hindered by low resolution and the number of acquired echoes.
In response to this, researchers at Forschungszentrum Jülich have developed a novel 10-echo GE-SE EPIK (EPI with keyhole) sequence for the rapid quantification of T2'. In MRI, tissue is characterised using relaxation times, and previous research has shown that T2' relaxation time, rapidly accessed via simultaneous T2 and T2* acquisition, is directly related to OEF.
Using a combined acquisition of GE and SE contrasts, along with the incorporation of a sliding window approach with full sampling of the central k-space (a key aspect of the EPIK sequence),  the sequence is able to provide an increased matrix size and a higher number of acquired echoes including two pure SEs with echo times below 114ms when comparing to previously published EPI-based sequences for combined GE and SE acquisitions. In addition GE-SE EPIK also offers good temporal resolution and stability.
Based on data acquired from three phantoms and 15 volunteers at 3T, the results of the study show that, in comparison to repeated single-echo SE, multi-echo GE, and spectroscopy methods, the GE-SE EPIK sequence demonstrates good agreement in quantifying T2/T2* values, while the grey matter/white matter separation yielded the expected contrast differentiation.
The OEF was calculated with a view to an initial application with clinical relevance, and the results in healthy subjects were shown to be comparable to those in the literature. The method also showed good sensitivity in breath-hold experiments.
Having established the benefits of the sequence, the team will now focus on its usability in a clinical context as well as on future work to further improve the sequence in terms of resolution and speed. Following further development, the sequence is also expected to be well-suited for use in brain tumour patients, enabling the identification and characterisation of tumour heterogeneity within a minute.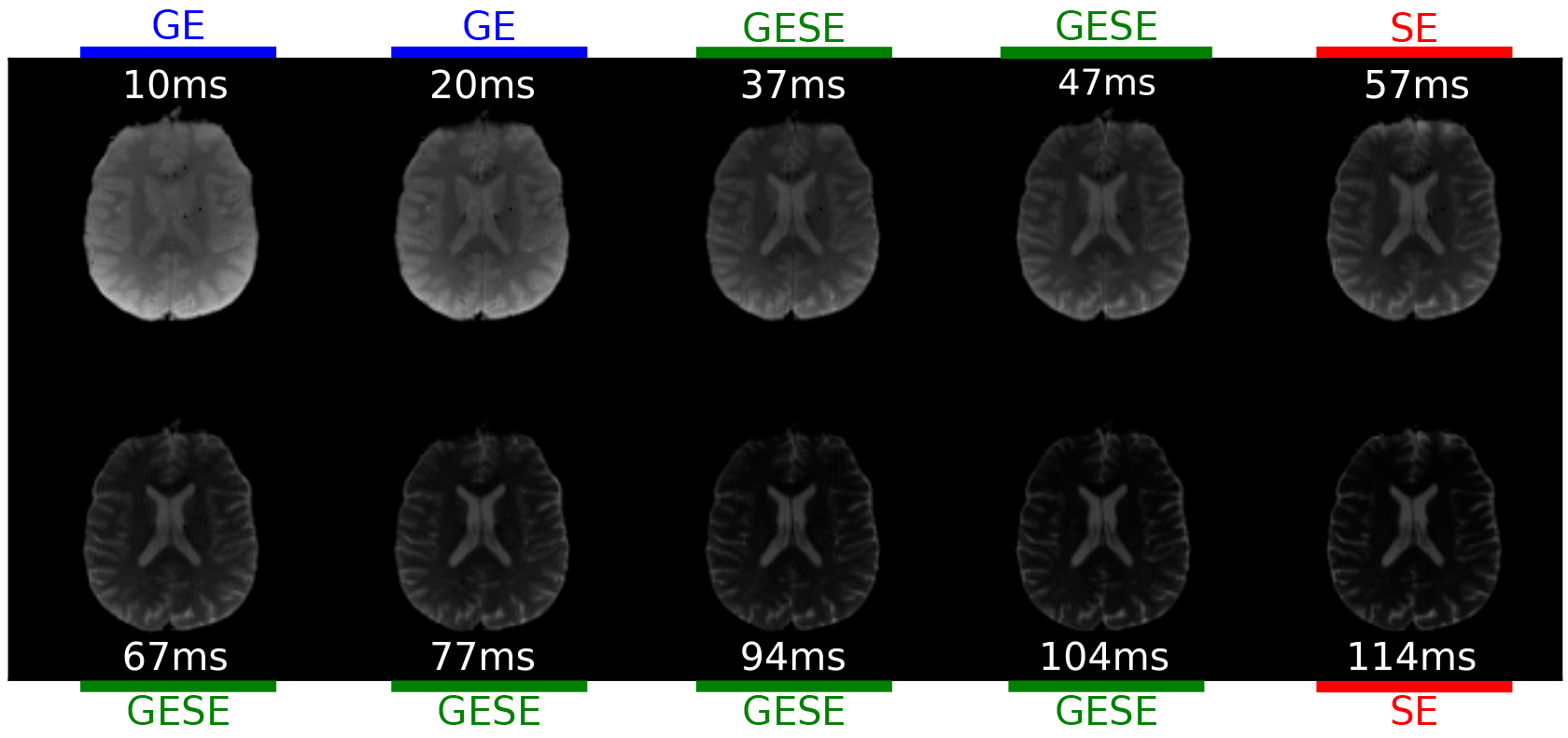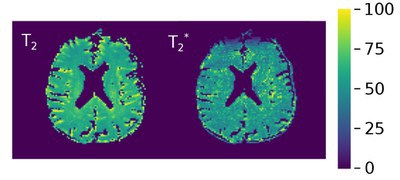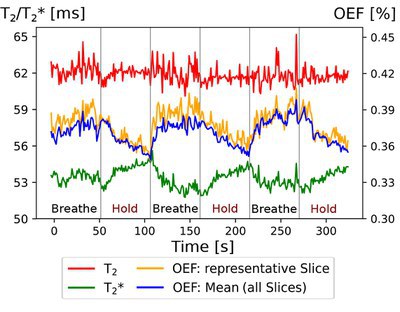 Original publication
Development of a novel 10-echo multi-contrast sequence based on EPIK to deliver simultaneous quantification of T2 and T2* with application to oxygen extraction fraction
Last Modified: 14.06.2022