2022 Korea-Germany Science & Technology Workshop
30 November 2022
On November 21 and 22 a Korea-Germany Science & Technology workshop was held at the Forschungszentrum Jülich (FZJ). This workshop was encouraged on the basis of the bilateral cooperation programme with the National Research Council of Science & Technology (NST) which has been implemented since 2020 for all Jülich institutes and NST member institutes. This time, the Embassy of the Republic of Korea, Bonn Office in Germany also supported the event as an important partner for scientific exchange between FZJ and NST.
The workshop was attended by over 80 people, a third of whom were South-Korean guests who were interested in working with the Forschungszentrum Jülich and had therefore come a long way to Jülich. The first day focused on bio and chemistry, energy and quantum technology. In workshops, plenary sessions and parallel sessions, participants exchanged views on research in these areas. The second day was followed by a visit to two Jülich institutes, PGI-9 (Semiconductor Nanoelectronics) and IEK-14 (Electrochemical Process Engineering). The lunch break allowed for small group discussions.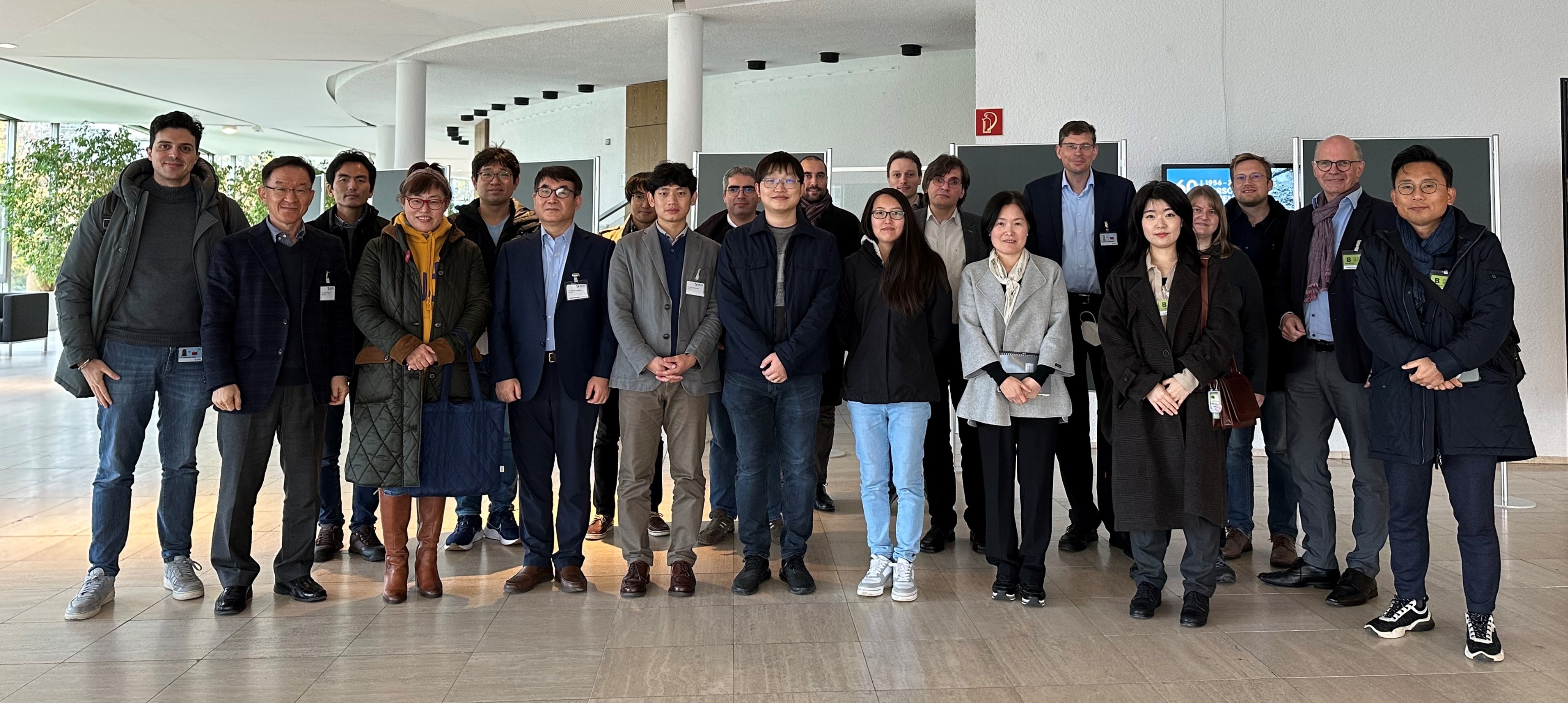 During the workshop, some potential topics for collaboration between FZJ and NST institutes were identified. The scientists look forward to a synergistic and sustainable collaboration in the near future.
Announcement of the event
More information about the announcement the FZJ-NST bilateral cooperation programme
Last Modified: 01.12.2022