MISSION
Knowledge Transfer & Designing the Future

We see the core task of our science management in supporting our researchers: Professional management should enable our scientists to focus as much as possible on scientific experiments and methods. We do this by relieving them of administrative tasks and supporting them in the development and utilisation of their results.
The core task of management is to organise the science environment professionally in cooperation with the central departments. This includes, for example, comprehensive resource planning in which personnel and finances are deployed in line with the programme-oriented funding of the Helmholtz Association and the flanking third-party funded projects. In this way, the implementation of strategic guidelines for our research can be realised methodically and operationally.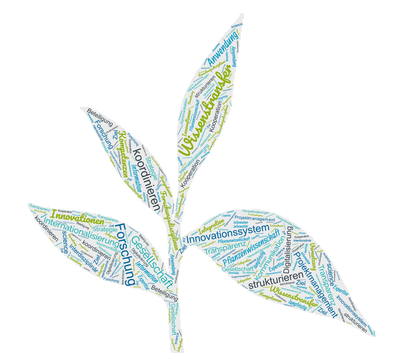 We help to make scientific content and results accessible and comprehensible to society at large. Web presences, social dialogues, trade fairs and much more are our elements of science communication. Our aim is to present complex content in a clear way, but also to integrate impulses from outside. One example is the development of innovative market ideas. Networking with national and international players as well as their stakeholders, support with contracts and business ideas, up to spin-offs, play an important role. Supporting the institute management in developing a sustainable research institute is another task of our science management.
Science management at the IBG-2 is implemented by the Team-Institute-Management Team (TIM). The team brings together science managers from different areas and projects to design, optimise and ultimately implement procedures and processes in accordance with the Institute's guidelines. Many of our team members come from the scientific community. Our team combines diverse competences from different research disciplines with a broad spectrum of administrative experience and know-how and can thus support the Institute's research areas and their scientific work according to the latest standards and practices. We plan, structure, coordinate, communicate, network, negotiate and design - thus creating the framework conditions for excellent research and science at the highest level.
Last Modified: 18.10.2022