PhenoVein Software Tool
The PhenoVein Software Tool (phenoVein) is a software tool designed for a fast and accurate segmentation and analysis of leaf vein images.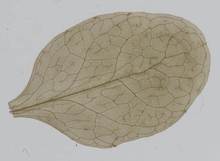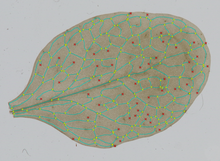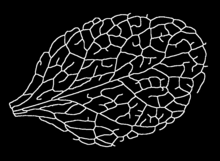 The current release of phenoVein works as a plug-in in MeVisLab. MeVisLab needs to run in the background of phenoVein. Currently, for phenoVein 1.0 only the windows version of MeVisLab is supported.
The source code of phenoVein is hosted at GitHub and licensed under the 3-Clause-BSD License (License.txt). In order to execute an altered or non-signed version of phenoVein, a MeVisLab SDK license is required.
Contact
Institute of Bio- and Geosciences (IBG)
Plant Sciences (IBG-2)
Central Institute of Engineering, Electronics and Analytics (ZEA)
Electronic Systems (ZEA-2)
Last Modified: 20.10.2022