MRI
The primary aim of the MR Group is the development and implementation of new methods and
sequences in magnetic resonance imaging, with a focus on the brain. In particular, we are interested
in quantitative MR imaging, structural and functional imaging, sodium imaging, diffusion imaging
and high-field MR.

To support these activities, the MR Group constructs and implements new hardware designs
and sequence development. An important topic of research is the combination of MRI and PET
in a hybrid MR-PET scanner capable of simultaneously measuring the two datasets.
This combination opens new frontiers for the study and application of innovative methods
in basic and translational brain research.
RESEARCH GROUPS
The Hardware Group develops components especially for high-field MRI systems.
The Sequence Development Group deals with the design of new magnetic resonance imaging (MRI) techniques tailored to neuroscientific applications.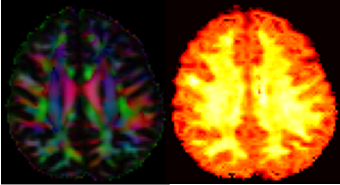 Diffusion MRI has established itself as an invaluable tool for the non-invasive probing of tissue microstructure and dynamics.
Quantitative MRI of the brain is an attractive and challenging undertaking that aims to extract physical parameters from
native MRI images.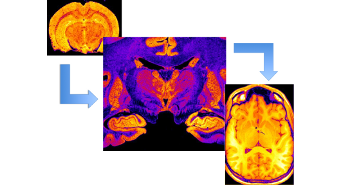 The aim of our research is to establish new methods for investigating the microscopic properties of tissue by exploiting their NMR characteristics
The Sodium Imaging Group develops novel approaches for the study of the distribution and the relaxation times of the sodium ion in the brain.
The MR-PET Group aims to develop the new technology of hybrid magnetic resonance and positron emission tomography, which enables the simultaneous aquisition of both MR and PET data, for novel applications.
The fMRI Group focuses on the direct implementation of recent methodological achievements from the other INM-4 research teams into neuroscientific applications.
Groupleader
Institute of Neurosciences and Medicine (INM)
Medical Imaging Physics (INM-4)
Building 15.14 /
Room 201
Last Modified: 16.02.2023