GPU Hackathon in Jülich
From 6 to 10 March, JSC hosted the first GPU Hackathon of 2017. In this series of events, programmers come together to enable scientific applications for GPUs, optimize the performance and parallelize them to many GPUs. The events are organized by Oak Ridge National Laboratory and hosted by different sites in Europe and the USA.
Ten scientific applications were accepted for this Hackathon. Every team was paired with two expert mentors, who guided them through their individual acceleration process. The teams came from a broad range of disciplines including brain research, lattice QCD, materials science and fluid dynamics. While some teams already had a mature GPU application and used the event for more in-depth tuning, other teams came without any prior GPU knowledge and worked on taking their very first steps into the realm of GPUs. All the teams made optimum use of the available time, spending long hours at JSC. Every day, each team had to present their status and report on challenges during a scrum session. Fernanda Foertter (ORNL), who moderated the event, gave working items for each day to guide participants through the classical stages of GPU acceleration.
When the Hackathon concluded with final presentations by all the teams, everyone found that the time had been well spent and praised the intense working atmosphere. The closeness to the experts from science (CSCS, JSC, HZDR/MPI-CBG, RWTH) and industry (IBM, NVIDIA, PGI) was regarded as especially valuable. By Friday afternoon, over 1000 jobs had been submitted to JURECA and JURON. Four more Hackathons will take place in 2017, see https://www.olcf.ornl.gov/training-event/2017-gpu-hackathons/.
(Contact: Dr. Andreas Herten, a.herten@fz-juelich.de)
JSC News No. 248, March 2017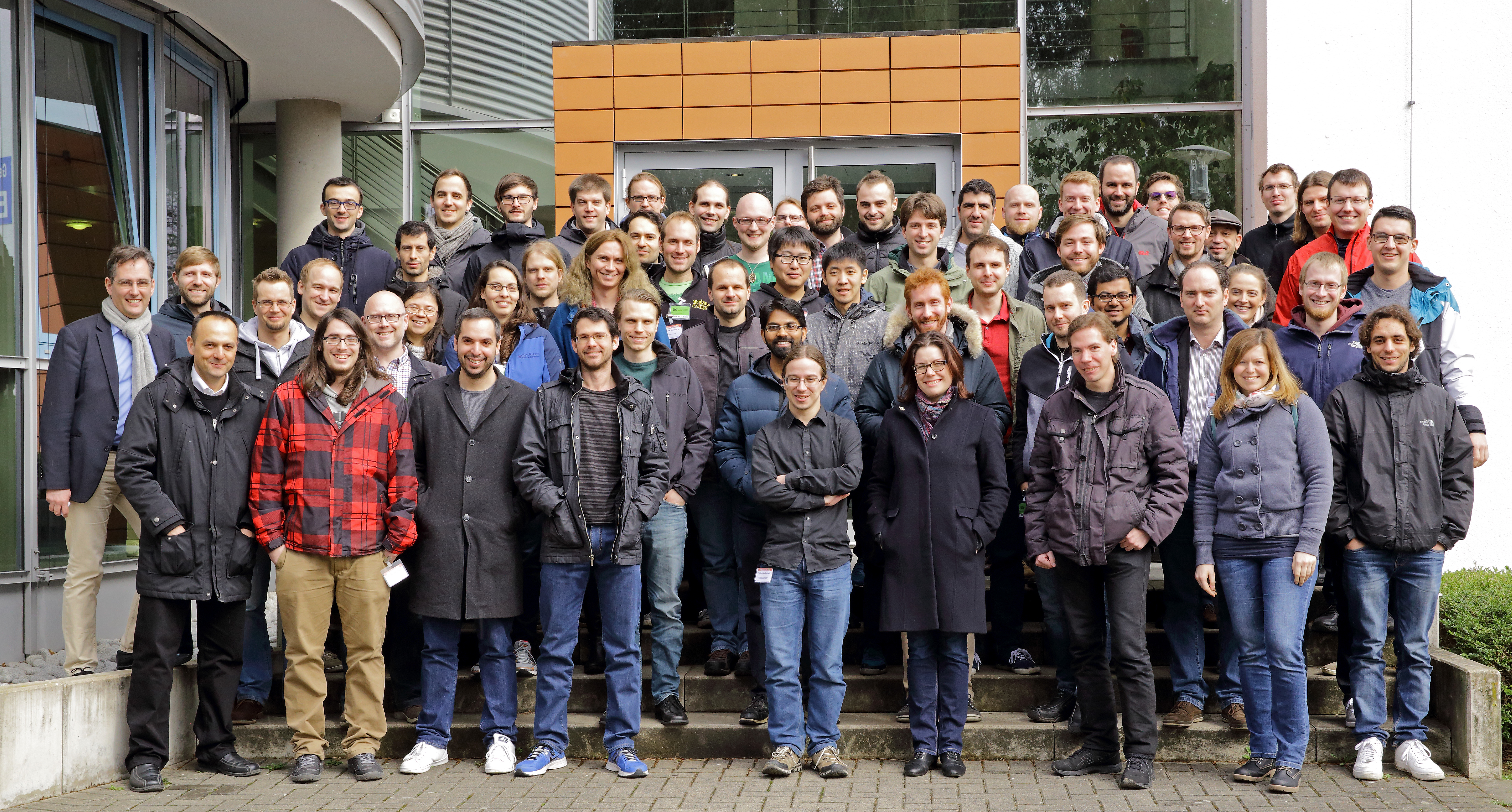 Last Modified: 05.07.2022