JSC @ ISC High Performance '22
Towards Exascale and Quantum computing - From the very largest to the very smallest
The conference ISC High Performance 2022 will take place from 29 May to 2 June 2022 in Hamburg Germany.
JSC, together with its partners in the Gauss Centre for Supercomputing (GCS) – HLRS in Stuttgart, and LRZ in Garching – will present its wide-ranging supercomputing activities at the GCS booth. Focus topics are the path to exascale with JSC's modular supercomputing architecture (MSA) concept, the steadily increasing importance of AI in HPC reflected, e.g., by the Helmholtz AI Cooperation Unit, and quantum computing technologies, where the growing Jülich UNified Infrastructure for Quantum computing (JUNIQ) will be presented.
JSC employees will furthermore contribute to the event with numerous talks, tutorials, and workshops. Some examples include: Andreas Herten is co-organizing the tutorial "Efficient Distributed GPU Programming for Exascale"; Markus Geimer will be speaker at the tutorial "Practical Hybrid Parallel Application Performance Engineering"; Sebastian Achilles will present at the tutorial "Maintaining a Modern Scientific Software Stack Made Easy with EasyBuild"; Bernd Mohr and Morris Riedel organize the tutorial "Introduction to HPC Applications Systems, Programming Models and Machine Learning and Data Analytics", Bernd Mohr will chair the Research Paper Session "Productivity Tools and Performance Modeling & Tuning"; Stefan Kesselheim will discuss "MLPerf: A Benchmark for Machine Learning" at a Bird-of-a-Feather session, and Estela Suarez is organizer of the workshop "Malleability Techniques Applications in High-Performance Computing".
Please see the list below for further activities, details, and exact dates of the events.
Events with JSC participation - All times are Central European Time (CEST)
Sunday, May 29
Time: 9:00 am to 6:00 pm
Event Type: Tutorial
Hall: Hall Y6
Topic: Efficient Distributed GPU Programming for Exascale
Andreas Herten
Time: 9:00 am to 1:00 pm
Event Type: Tutorial
Hall: Hall Y12
Topic: Practical Hybrid Parallel Application Performance Engineering
Markus Geimer
Time: 9:00 am to 1:00 pm
Event Type: Tutorial
Hall: Hall Y1
Topic: Introduction to HPC Applications, Systems, Programming Models and Machine Learning and Data Analytics
Morris Riedel & Bernd Mohr
Time: 2:00 pm to 6:00 pm
Event Type: Tutorial
Hall: Hall Y2
Topic: Maintaining a Modern Scientific Software Stack Made Easy with EasyBuild
Sebastian Achilles
Tuesday, May 31
Time: 9:00 am to 6:30 pm
Event Type: Project Poster Presentation
Hall: Foyer 3 + H
Topic: Evaluation of uncertainties in linear energy system optimization models using HPC and neural networks
Thomas Breuer
Time: 1:00 pm to 2:15 pm
Event Type: Research Paper
Hall: G1
Topic: Research Paper Session - Productivity Tools and Performance Modeling & Tuning
Bernd Mohr (Chair)
Wednesday, June 1
Time: 9:00 am to 10:15 am
Event Type: Invited Programm
Hall: 4 - Ground Floor
Topic: Quantum Computing
Kristel Michielsen
Time: 2:30 pm to 3:30 pm
Event Type: Birds of a Feather
Hall: E
Topic: MLPerf: A Benchmark for Machine Learning
Stefan Kesselheim
Thursday, June 2
Time: 2:00 pm to 6:00 pm
Event Type: Workshop
Hall: Y6
Topic: Malleability Techniques Applications in High-Performance Computing
Estela Suarez
Time: 2:00 pm to 6:00 pm
Event Type: Workshop
Hall: Y9
Topic: Fifth Workshop on Interactive High-Performance Computing
Jens Henrik Göbbert
Time: 2:00 pm to 6:00 pm
Event Type: Workshop
Hall: Y12 - 2nd Floor
Topic: Workshop on Software Co-Design Actions in European Flagship HPC Codes
Rakesh Sarma
Any Questions? Please contact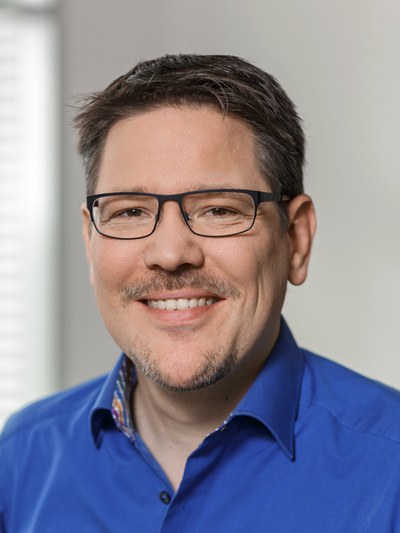 Institute for Advanced Simulation (IAS)
Jülich Supercomputing Centre (JSC)
Connect with our social networks and stay up to date
Last Modified: 28.04.2023