How to find us
Directions to Forschungszentrum Jülich
Jülich is situated in the triangle between Cologne, Düsseldorf and Aachen. You can reach Forschungszentrum Jülich by train, bus or by car.
How to find us on site
Upon arrival you have to contact the visitor center ("Besucherservice") in the building next to the entrance gate. People there will help you to find our institute. In case you don't arrive at "normal working hours": Please contact us well in advance!

Pass the gate and take the first right turn. Follow the main road including one right and two left turns, then take the first side street left labeled "S9". Park the car here. You find building 02.4W to your right.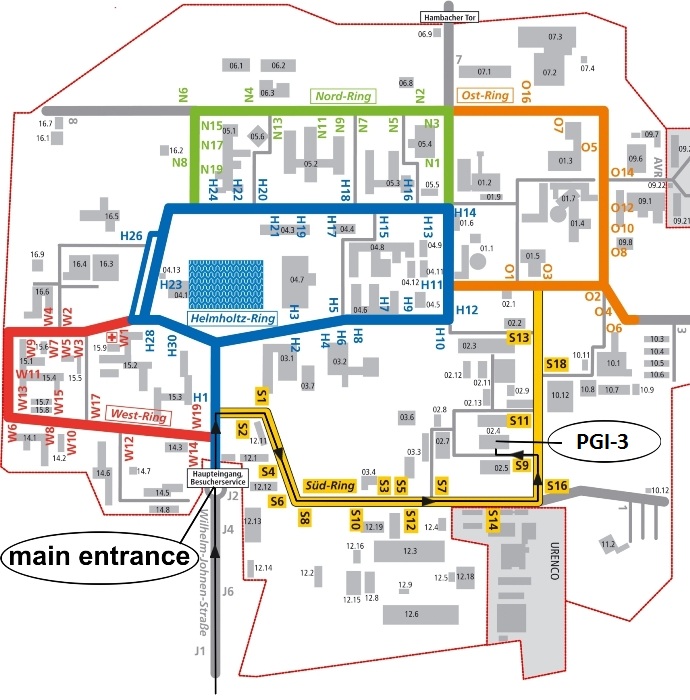 Address
Forschungszentrum Jülich
Wilhelm-Johnen-Strasse
52425 Jülich
Germany
Last Modified: 09.04.2022