Young investigators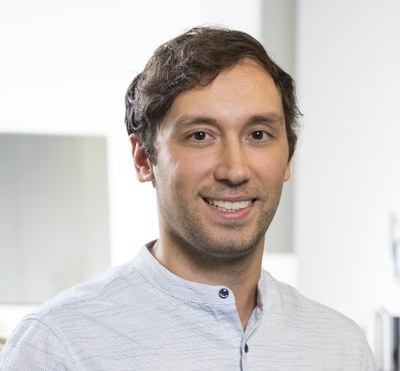 Dr. Taner Esat
"The focus of my research is on the manipulation of single atoms and molecules on surfaces with the goal of crafting artificial nanostructures with engineered quantum states and their quantum coherent control by scanning probe microscopy (SPM) combined with electron spin resonance (ESR). My overall goal is to fabricate and study artificial nanostructures with purpose-engineered quantum states, possibly leading to future applications in quantum technology, e.g., quantum information and sensing."
Dr. Felix Lüpke
"The focus of my young investigator group are thin films and van der Waals (vdW) materials, which can be exfoliated into atomically thin flakes and assembled into vdW heterostructures. Combining different materials in heterostructures allows the engineering of exotic quantum states by interface effects such as moiré and proximity, which we study with scanning probe microscopy. My overall goal is the purpose-driven engineering of novel quantum states with possible applications, e.g., in quantum computing."
Dr. Jose Martinez
"The core of my research is based on the combinationof scanning probe microscopy, 2D materials, the assembly of complex van der Waals heterostructures, and complex data analysis. By integrating STM with applied mechanical strain and tip functionalization, I address novel physical phenomena at the interface between 2D materials, such as topological superconductivity, non-collinear magnetism, or Majorana bound states (Humboldt Fellowship)."
Dr. Sabine Wenzel
"My research focuses on the preparation and investigation of 2-dimensional materials, in particular freestanding/intercalated epitaxial graphene as well as exfoliated twisted bilayer graphene, which shows exotic electronic properties at specific, well-defined twist angles. The electronic and geometric structure of these materials is studied with scanning probe microscopy and X-ray standing wave techniques. Overall, this aims at understanding and tailoring the properties of 2-dimensional materials for future applications in nanoelectronics."
Last Modified: 03.08.2023