International Families
Welcome to Forschungszentrum Jülich!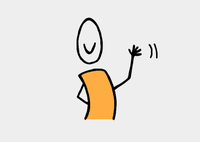 We are delighted to welcome you and your families to Jülich itself or to one of our other locations. With this page, we would like to make your arrival easier and provide you with some helpful information on the topics of school and childcare. In addition, we look forward to getting to know you in an individual consultation and to answering any specific questions that you may have.
Arriving in Germany poses special challenges, especially for families. The team at the Equal Opportunities Bureau is available to our employees, their partners, children, and direct relatives on all topics relating to a successful work-life balance. In addition to detailed consultations on individual topics and issues, we also provide support in finding suitable schools and other childcare options including kindergarten, childminders, or babysitters.
In order to provide our new employees with the best possible support and to be able to take any steps that would make starting work at Forschungszentrum Jülich easier before they arrive, we advise new employees to contact us as early as possible.
The earlier we know about families, the earlier we can create an optimal infrastructure for our new employees and make contact in advance, search for childcare options, and provide advice.
Below, you will find some links, general information, and important contacts that may be helpful for your start in Germany.
School in Germany
School attendance is mandatory in Germany for children over the age of 6. It is therefore essential for families to decide on a suitable type of school and to register their children at a school as soon as possible after arriving in Germany.
Children can join the school at any time during the year.
You can find a brief summary of the different types of school in Germany on the Federal Government's "Make it in Germany" portal
Internationale Schulen in the area
In Germany, it is also possible to enrol children in an international school.
Below, you will find a summary of the international schools in the vicinity of Forschungszentrum Jülich:
Cologne International School/ Internationale Friedensschule Köln (Köln)
Languages: German/English
Grades/Ages: 1.-12. grade
Contact
Neu Sandkaul 29
50859 Köln
Tel. 0221310634
info@if-koeln.de
Remarks
Bilingual Primary School (1. - 4. grade) (German/English)
Gymnasium Bilingual (5. - 12. Klasse) (German/English)
International secondary school (5. - 12. grade) (English)
St. George's the british International School Duisburg-Düsseldorf (Duisburg | Köln | München)
International school of Düsseldorf (Düsseldorf)
Independent Bonn international school e. V. (Bonn)
Bonn international school e. V. (Bonn)
ISR International school on the Rhine (Neuss)
Lycée francais de Düsseldorf (Düsseldorf)
Japanische Internationale Schule (Düsseldorf)
❗Please note: Most of the international schools are private schools and as such, unlike regular schools, they have school fees.
Childcare
In Germany, there is a legal entitlement to daycare for children between the ages of 1 and 6. Families can choose from a variety of different types of childcare. The most common options are:
Nurseries
Childminders
Kindergarten
For information on the differences between the childcare options and how to register your children, please visit the"Make it in Germany" portal of the Federal Government
❗ Please note: The district of Düren has an elementary advantage when it comes to childcare. Places at a nursery, with a childminder, and at kindergarten are free of charge for families.
In other districts and municipalities, the parental contribution for childcare is graded according to the family's income. You can find out which contribution applies to you as a parent either directly at the childcare facility or from the responsible youth welfare office in your municipality/city/community.
Further information on support in finding childcare places
Childcare/Activities during school holidays
During the periods when schools and childcare facilities are closed, parents must ensure that their children are looked after and cared for. Here, you will find a compilation of the options.
In Germany, there are public holidays as well as school holidays during which schools and childcare facilities close. School holidays usually amount to 12 weeks in total. However, the exact length and dates of the holidays may vary depending on the federal state. You can view the school holidays relevant to you at schulferien.org (select regional calendar for this).
Kindergartens usually only close on public holidays and for 3 weeks during the summer holidays. Otherwise, they are open all year round. Forschungszentrum Jülich also closes on public holidays, so you will need to organize your own supervision for this time.
However, if your child is already of school age and attends after school care, then care can be organised for half of the respective holiday duration if planned in advance. To ensure that you can continue to work without any problems, there are also different holiday care options. They are offered, for example, by church organizations or youth centres as holiday activities. During these daytime activities, your child will be looked after and entertained during set times.
You can also enrol your child in a holiday camp, where he or she will then be looked after not only during the day while you are at work, but also at night. This gives your child the opportunity to experience a kind of adventure holiday with children of the same age.
BfC offers a holiday camp during the summer holidays: the HGF holiday camp. Each year, a different Helmholtz Centre serves as the venue. During the camp, the children stay overnight at the venue for 5 days together with their caregivers.
During the summer holidays, it is possible to enrol your child for the JuLab holiday games. These are offered over two weeks and involve fun activities for the children. As the programme is repeated in the second week, each child can only participate for one week. Of course, in keeping with the spirit of Jülich as a research centre, the focus during these games is on getting to know the STEM field.
Further information on childcare during school holidays
Important information
U examinations
U examinations are regular medical examinations during the early years of your child's life. These medical examinations are performed in order to detect and treat any diseases or developmental issues promptly. There are a total of 10 examinations that are carried out by paediatricians/family doctors within a certain period of time. All examinations are paid for in full by your statutory health insurance.

❗Please note: Proof that the examinations have been conducted may be required by kindergartens and schools, etc. In the federal states of Bavaria, Hesse, and Baden-Württemberg, these medical examinations are compulsory.
U1 - Immediately after birth
Detection of any life-threatening complications and any external deformities or conditions that require immediate treatment; medical history covering the pregnancy, birth, and family history; checking of breathing, heartbeat, skin colour, signs of maturity.
Examination by the paediatrician
U2 - 3rd to 10th day of life
U3 - 4th to 5th week of life
U4 - 3rd to 4th month of life
U5 - 6th to 7th month of life
U6 - 10th to 12th month of life
U7 - 21st to 24th month of life
U7a - 34th to 36th month of life
U8 - 46th to 48th month of life
U9 - 60th to 64th month of life
More information:
Networking
Ask your childcare facility/school whether there is an active network for parents! Often, parents network with each other to exchange information concerning school etc. and keep up to date. Many cities also offer networking opportunities for parents and sometimes also for international families – just ask!
Important contacts
First points of contact and contacts that support families arriving in Germany.
Municipal Integration Centre – Düren District
The municipal integration centre (KI) of the district of Düren is available to all foreign families for advice and support on questions concerning the process of enrolling children and young people in school. The staff will inform you in detail about the school system and support you in finding the right school for your child.
Contact
Homepage: https://www.integra-netz.de/ki-kommunales-integrationszentrum.html
Contact person: Elke Kulessa
Tel: 02421/22-1040310
City of Jülich: Information for migrants
Family ambassadors at Forschungszentrum Jülich
Further information
In addition, here is an overview of other BfC services
Other topics
What services are available for families in Germany?
"Immigration & Integration" in the family portal of the Federal Ministry for Family Affairs, Senior Citizens, Women and Youth (in German)
What financial support is available for families in Germany?
Services and support for single/separated parents?
Points of contact in emergency situations. Who do I contact in an emergency?
General questions about school & school systems in Germany
Contact BfC
Margaretha Wirtz
Referentin für die Vereinbarkeit von Beruf und Sorgearbeit Spokesperson for reconciling work and care work
Equal Opportunities Bureau (BfC)
Last Modified: 31.05.2022