Jülich Libraries' Working Group to Host Pub Quiz at Kulturbahnhof
Start
29th September 2022 17:00 PM
End
29th September 2022 19:00 PM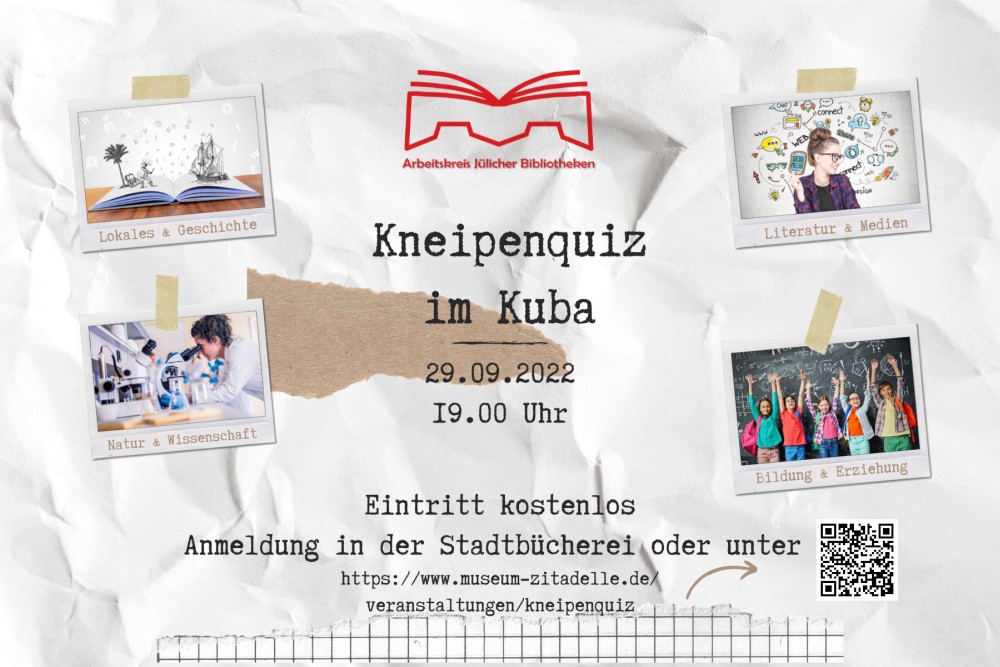 Pub quiz starting at 19:00 on 29 September at Kulturbahnhof (Kuba) Jülich
Admission is free of charge.
The rules are simple: Teams of 1 to 4 people will answer questions on the following topics – local matters and history, literature and media, science and nature, and education.
Guido v. Büren will be the quiz master for the evening, providing funny, astounding, exciting, and interesting questions and facts.
The winning team will receive a box packed full of Jülich literature.
Teams can register online, pick up a free entry ticket in the Jülich town library, or just turn up on the evening.
Your contact at the Central Library
Thomas Arndt
Email: t.arndt@fz-juelich.de
Tel: +49 2461 61-2907
Library Marketing
Last Modified: 16.09.2022