OA Barometer 2021
Data on the transformation from subscription systems to open access
According to Forschungszentrum Jülich's Open Access Strategy, the Central Library is responsible for overseeing the transition from subscription to open access systems and for managing expenditure on subscription journals so as to ensure that sufficient funds are available for gold open access article processing charges (APCs).
Internet – Open Access Strategy of Forschungszentrum Jülich
ZB documents its course of action in the Open Access Barometer. The total expenditure, number of Jülich publications, average expenditure per corresponding author publication for each publisher, and the distribution of types of cost per publishing house are documented for the 13 most important publishers (ranked according to turnover and number of publications). In a time series starting in 2016, the relative development of types of cost is also shown.
The Central Library now has 19 gold open access agreements and transition agreements in place. This led to a continued decrease in subscription fees in 2021. Overall, the extent of the transition to open access at Forschungszentrum Jülich is impressive: while expenditure on OA publications was below 15 % in 2016, it has now reached 75 %.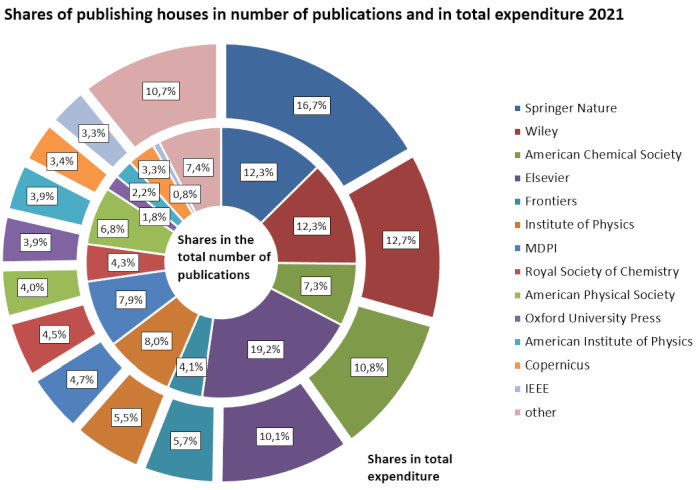 Should you require copies of the graphs in higher quality, please do not hesitate to contact us.
Your contact at ZB
Dr. Bernhard Mittermaier
Email: b.mittermaier@fz-juelich.de
Tel.: +49 02461 61-3013
Head of the Central Library
Last Modified: 21.11.2022