About
We want to contribute to the understanding of bacterial metabolism and are interested in expanding the biosynthetic capabilities of microorganisms for applied purposes.
We focus on the engineering of Corynebacterium glutamicum and Escherichia coli for the sustainable production of value-added small molecules such as natural products, fine chemicals or pharmaceutical building blocks from biomass and other carbon-rich waste streams.
In addition, we are developing new molecular tools for genome editing and high-throughput screening of metabolite producing bacteria at the single cell level using biosensors and fluorescence-activated cell sorting (FACS).
Contact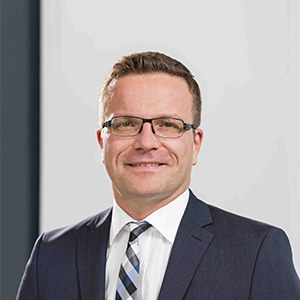 | | |
| --- | --- |
| October 2023 | Mario´s first paper is out! Microbial production of p-coumaric acid with Corynebacterium glutamicum. (https://doi.org/10.1186/s12934-023-02222-y). Congratulations! |
| September 2023 | Paper published in Nature Communications. "Membrane manipulation by free fatty acids improves microbial plant polyphenol synthesis."  Congratulations, Apilaasha! (https://doi.org/10.1038/s41467-023-40947-x) |
| September 2023 | Congratulations, Philipp! The "gigantic" paper on the biosensor-guided isolation of 100 strain variants published in BMC Biology (https://doi.org/10.1186/s12915-023-01688-x) |
| May 2023 | "A Pseudomonas taiwanensis malonyl-CoA platform strain for polyketide synthesis" – paper published with the Wierckx group (https://doi.org/10.1016/j.ymben.2023.04.001) |
| February 2023 | Paper on bio-succinate production published with the Noack group (https://doi.org/10.1002/cite.202200163) |
| December 2022 | Niels Hollmann joins the group to work on the AutoBiotech project! Welcome! |
| April 2022 | Dominic starts his PhD-thesis to work on CRISPR-Cas12a mediated genome engineering in C. glutamicum. Welcome in the group! |
| March 2022 | Daniela Brücker joins the "SynCells" for her Doctoral thesis – Welcome! |
| January 2022 | Api´s cover design for an issue was selected by ACS Sustainable Chemistry and Engineering (https://pubs.acs.org/toc/ascecg/9/51) |
| December 2021 | Api´s paper on "Microbial Polyphenol Production in a Biphasic Process" accepted by ACS Sustainable Chemistry and Engineering (https://doi.org/10.1021/acssuschemeng.1c05865) |
| November 2021 | Joined manuscript with Julia Frunzke´s group on biosensor-based isolation of amino acid-producing Vibrio natriegens strains published (https://doi.org/10.1016/j.mec.2021.e00187) |
| September 2021 | Melanie Krinke joins the group for the practical work on her Doctoral thesis – Welcome! |
| | |
Last Modified: 03.11.2023