Bioprocesses and Bioanalytics
About
The research activities of the Bioprocesses and Bioanalytics group are focused on the characterization and optimization of microbial bioprocesses, applying bioprocess and metabolic engineering principles including aspects of downstream processing and metabolic modeling. A key technology is the development and application of laboratory automation platforms for acceleration of microbial strain characterization, bioprocess optimization and molecular biology workflows.
Research Topics
- Metabolic and bioprocess engineering for high and low molecular weight products
- Laboratory automation tools for acceleration of molecular biology workflows and bioprocess development
- Tools to speed strain characterization and bioprocess developent by microscale cultivation, lab automation and digitalization
- Modeling and machine-learning tools for improved decision-making and autonomous microcultivation experiments
- Scale-down bioreactor approaches addressing scale-up and scale-down research topics
Contact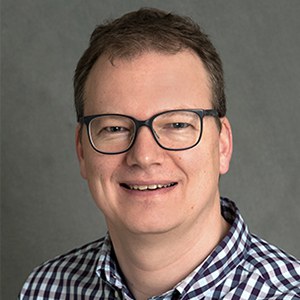 Current activities concentrate on production systems for low and high molecular weight products (e.g. amino acids, organic acids, antibiotics, ketoacids, lipases, proteases, etc) utilizing pro- and eukaryotic microbial systems, such as Corynebacterium glutamicum, Bacillus subtilis, Pichia pastoris, Bacillus licheniformis, Eschericha coli, Gluconobacter oxydans, Penicillium sp. and Saccharomyces cerevisiae. Besides routine applications of parallel bioreactor setups for bioprocess development the group operates a pilot plant facility (300 L scale) for scale-up approaches. In addition, we have developed a medium throughput cultivation platform making use of a microtiterplate cultivation platform which can be operated in combination with a liquid handling robotic system for significantly increased cultivation throughput.
Last Modified: 30.08.2023