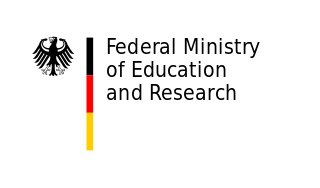 Laufzeit
November 2017 bis April 2021
National
TaReCa
Tailoring of secondary metabolism in horticultural residuals and cascade utilization for a resource efficient production of valuable bioactive compounds (TaReCa) - Subproject B
TaReCa
Tailoring of secondary metabolism in horticultural residuals and cascade utilization for a resource efficient production of valuable bioactive compounds (TaReCa) - Subproject B
The production of vegetables like tomato and bell pepper in greenhouses leaves big amounts of unused plant material behind, which could be a resource for extraction of plant secondary metabolites. As secondary metabolism can be induced by a variety of biotic and abiotic stresses, such plant residuals can be valorized by stress treatments in the production greenhouses after fruit harvest, inducing accumulation of valuable secondary metabolites. The establishment of such a process was investigated for tomato plants in our group and in the consortium of the project InducTomE before
(https://www.biosc.de/inductome).
TaReCa is funded by BMBF in the framework of the call "Tailored bio-based ingredients for a competitive bio-economy" in the "National Research Strategy Bioeconomy 2030" for three years from 11/2017 to 10/2020. In the subproject B, young bell pepper plants are subjected to various stress treatments to achieve high enrichment of certain secondary metabolites of interest.
The project focuses on the group of flavonoids with antioxidant potential and in particular on cynaroside, which may be of interest to the cosmetics, food and pharmaceutical industries, and graveobioside A, which, among other activities, is considered to have a biocidal function. Also, TaReCa will identify further secondary metabolites of value in the bell pepper residuals by metabolite screenings and economic evaluation of the metabolites. The project develops easy-to-use bell pepper plant phenotyping technologies to enable growers to perform and monitor the required stress management and identify ideal harvest times.

TaReCa cooperates with academic partners for characterization of gene expression and metabolite profiling, for the transfer of induction protocols to commercial-like greenhouses and horticultural evaluation, for economic evaluation and for the development of extraction technologies and cascade utilization of biomass. The project is accompanied by an industrial advisory board to enable the realization of industrial utilization of the residual biomass.
Adult bell pepper plants in the greenhouse, image based phenotyping of young bell pepper plants and target metabolites of the project.
Partners:
Dr. A. Wormit, Dr. J. Reimer, Prof. B. Usadel, Lehrstuhl für Botanik und Molekulargenetik und Institut für Biologie I, RWTH Aachen (Project Coordinator)
Dr. S. Schmittgen, Prof. G. Noga, INRES-Gartenbauwissenschaft, Universität Bonn
Dr. L. Carraresi, Prof. S. Bröring, Institut für Lebensmittel- und Ressourcenökonomie, Universität Bonn
M. Lück, Prof. A. Jupke, Lehrstuhl für Fluidverfahrenstechnik, RWTH Aachen
Industrial advisory board:
Landwirtschaftskammer NRW, Versuchszentrum Gartenbau Straelen/Köln-Auweiler
Triolio-M GmbH
Symrise AG
Gartenbau Hoffmann
Contacts IBG-2