Towards understanding the molecular pathomechanisms of schizophrenia
Re-igniting the embers of molecular psychiatry and its applications to schizophrenia research
1. Structural biology and biophysical characterization of schizophrenia protein risk factor Disrupted-in-Schizophrenia 1 (DISC1)
2. Biochemical profiling and qNMR metabolomics as a diagnostic application for schizophrenia
Über
Welcome to the research group of "The Unmelodramatics".
I am Abhishek and my group's research activities revolve around comprehending the molecular basis of the psychiatric disorder schizophrenia.
We are studying the the influence of protein risk-fators using a variety of structural biology tools such as X-ray crystallography, solid-state NMR spectroscopy and electron microscopy to comprehend the 3D architecture of the schizophrenia protein risk factor called Disrupted-in-schizophrenia-1 (DISC1); at the same time we are combining bio-physical tools such as iso-thermal titration calorimetry and dynamic light scattering to study the thermodynamics and kinetics of DISC1 aggregation; and surface-plasmon resonance and bio-layer interferometry to study the interaction of DISC1 with other relevant risk factors namely the NUDEL proteins and Lis1.
Forschungsthemen
Structural Biology
Biophysics
Metabolomics
Big Data Analytics
Kontakt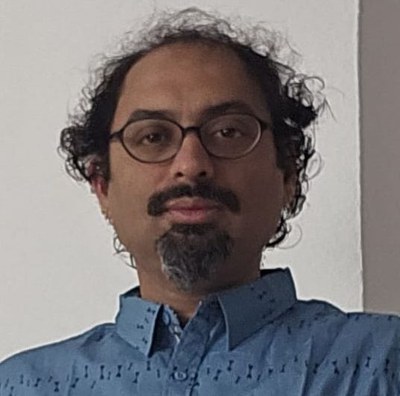 Alumni
Ms. Sylvia Tandetzki – Hochschule Fresenius
Ms. Michelle Billig – University of Applied Sciences Bonn-Rhein-Sieg
Mr. Lukas Rautenburg – Univeristaet Duisburg, Essen
Ms. Sophie Deselaers – Heinrich Heine Universitaet Duesseldorf; current address ETH Zurich
Letzte Änderung: 22.01.2023