Duration
January 2022 to December 2024
Contact
Dr. Anika Wiese-Klinkenberg
Building 06.5 / Room 2004a
+49 2461/61-8688
E-Mail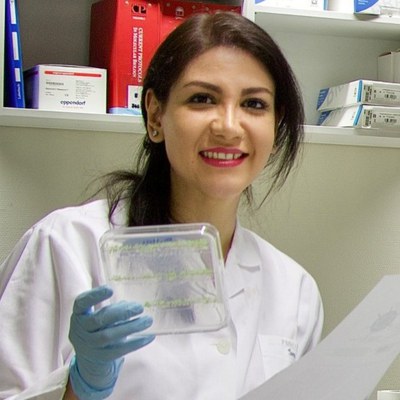 Dr. Seyedeh Sara Beier
Building 06.5 / Room 3005b
+49 2461/61-5947
E-Mail
National
HortiPrimed
Priming of tomato young plants as protection against abiotic and biotic stress in the tomato production
On the first of January 2022, the joint research project HortiPrimed, funded by BMEL/BÖLN started. This joint research project aims to investigate and establish priming of tomato young plants as protection against abiotic and biotic stress in the tomato production. Dr. Anika Wiese-Klinkenberg from IBG-4 at Forschungszentrum Jülich is the coordinator of the research activities with partners in Munich, Bonn and Geisenheim.
Past research has demonstrated that plants exposed to even mild stresses are capable of programming molecular 'memories' (priming), which support a better adaptation to stresses that follow. These primed plants react better and/or faster to repeated or following stresses. For this priming to work, chemical markers in the plant´s genome (so-called epigenetic modifications like DNA-methylation) play an important role. The project HortiPrimed seeks to establish priming on young tomato plants as a plant protection method in horticulture. The project will investigate, how priming can be utilised to make plants more robust in the young plants stage and ultimately more tolerant against abiotic and biotic stresses throughout the rest of the horticultural production stages. Should this be effective, the procedure could be transferred to other horticultural greenhouse production systems.
The project is supported (was supported) by funds of the Federal Ministry of Food and Agriculture (BMEL) based on a decision of the parliament of the Federal Republic of Germany via the Federal Office for Agriculture and Food (BLE) under the Federal Programme for Ecological Farming.