Employment as a Working Student or Temporary Employee
Students who are already studying can get to know Forschungszentrum Jülich by working as a working student or temporary employee. 
Information about working as a working student
Information on employment as a temporary employee
Information on applying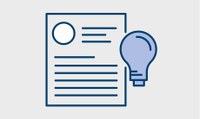 If you are interested in working as a temporary employee or working student, we look forward to receiving your detailed application. Please apply exclusively for advertised positions.
Your application should include the following documents:
Cover letter
Curriculum vitae (if applicable, mention voluntary activities or association affiliations)
School-leaving certificate
Current transcript of grades for the course of study
Bachelor's degree certificate, if applicable
Job or internship references, if applicable 
A certificate of enrolment if you are applying as a working student
Further information and tips for your application can be found here.
Last Modified: 21.11.2022