Entry as a Doctoral Researcher
More than 1,000 doctoral researchers from around 50 countries are conducting research in Jülich as part of their doctoral thesis. In addition to intensive scientific supervision at the respective institute, the Jülich Center for Doctoral Researchers and Supervisors JuDocs offers all doctoral researchers an interdisciplinary, English-language training programme, structured monitoring of the project and advice and support from experienced supervisors. Should conflicts arise in the course of the doctorate, all doctoral researchers and supervisors have access to an independent, strictly confidential crisis counselling service. The DocTeam provides a space for professional and social exchange and connects doctoral researchers from all institutes.
In an interview, DocTeam spokespersons (2022) talk about their doctoral studies and their involvement in the DocTeam.
Information on applying 
If you would like to do a doctorate at the research centre in Jülich or at one of its locations, you can either apply for an advertised doctoral position or contact an institute conducting research in the appropriate subject area and submit a speculative application. You can find an overview of the institutes here.
Reasons for doing a doctorate at Forschungszentrum Jülich
Forschungszentrum Jülich offers excellent conditions for a doctorate: a broad spectrum of interdisciplinary topics offered by top-class institutes and internationally renowned scientific experts, an outstanding scientific infrastructure, extensive opportunities to promote scientific and personal development as well as excellent networking possibilities and the best conditions for your further career. Find out more here
Contract and general conditions
Most doctoral researchers who come to Jülich conclude a three-year doctoral contract with the research centre. Among other things, this regulates working hours, remuneration and holiday entitlement. They are covered by statutory social and health insurance and are entitled to parental leave. Scholarship holders or doctoral students employed by a university or industrial partner can also carry out part of their research at the Forschungszentrum. To do so, you can contact the thematically appropriate institute directly. More information can be found here.
Graduate schools
Doctoral students can enrol in graduate schools and colleges run jointly by Forschungszentrum Jülich and neighbouring universities, depending on their subject orientation. The centre-wide requirements and the JuDocs course programme are coordinated with the graduate colleges and schools located on the Jülich campus.
International funding programmes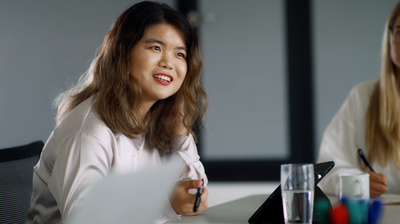 Forschungszentrum Jülich is an internationally networked research institution. Jülich doctoral researchers also benefit from strategic partnerships with excellent partners from all over the world. International scholarships or visiting fellowships offer doctoral researchers from abroad the opportunity of a research stay at Forschungszentrum Jülich, or they finance a stay at the foreign partner institution for German doctoral researchers as part of a research project. The research centre offers an overview and advice on selected exchange and scholarship opportunities at home and abroad. An overview of possible funding opportunities can be found here.
Copyright images on this page: Forschungszentrum Jülich
Last Modified: 07.08.2023