Virtual Career Talk
Start
14th December 2023 15:00 PM
End
14th December 2023 16:00 PM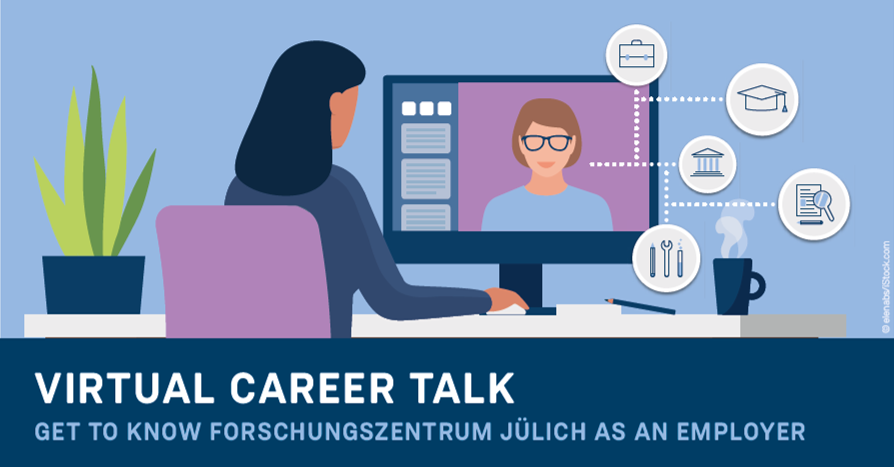 Would you like to learn more about employment and career opportunities at Forschungszentrum Jülich? Are you wondering what it is like to work at Jülich and what framework conditions we offer? Would you like to find out more about the application process and how to prepare for it?
If so, we would like to warmly invite you to participate in our virtual Career Talks which are held on a regular basis: Our colleague Alissa Aarts from Human Resources presents Forschungszentrum Jülich as an employer usually on Thursdays at 4 pm and is available for any questions you might have.
The next meetings are on: 14 December 2023| 21 December 2023 | 04 January 2024| 11 January 2024| 18 January 2024| 25 January 2024| 01 February 2024| 08 February 2024| 15 February 2024| 22 February 2024| 29 February 2024
You can easily participate by clicking on the following link - you do not need to register to take part.
Meeting-ID: 991 5414 0545
Kenncode: RpF8ih
We look forward to meeting you! If you have any questions, please contact a.aarts@fz-juelich.de
Last Modified: 07.12.2023