Improving Air Quality Forecasts During Extreme Weather Events
March 21 2023
Weather events such as heatwaves and droughts often result in severe air pollution. Efficient, spatially high-resolved air quality forecasts could be of great benefit for national and regional environmental authorities when it comes to taking suitable measures to curb air pollution during extreme weather events. The European Centre for Medium-Range Weather Forecasts (ECMWF) has tasked a team of scientists at Forschungszentrum Jülich headed by Anne Caroline Lange with supplementing the digital model of the Earth with an interactive air quality forecasting system and an assessment tool based on various scenarios of anthropogenic emissions. The Jülich scientists are working closely together with the German Environment Agency (UBA) and the North Rhine-Westphalian Office of Nature, Environment and Consumer Protection (LANUV), which will use the system. The project is set to run for 16 months.
The project is a prototype application of the flagship initiative Destination Earth (DestinE), which forms part of the European Commission's European Green Deal and digital strategy. Destination Earth aims to develop a highly accurate digital model of the Earth (also known as a digital twin) to model and monitor natural phenomena and associated human activities. This will strengthen Europe's industrial and technological capabilities in the fields of simulation, modelling, predictive data analysis, artificial intelligence (AI), and high-performance computing (HPC).
Forschungszentrum Jülich's Institute of Energy and Climate Research – Troposphere and the Jülich Supercomputing Centre are both involved and work together closely in the DestinE initiative. The Jülich scientists aim to develop a web-based user interface that will enable high-resolution air quality analyses and forecasts on the basis of the digital twin that is currently in development. Their work is based on the chemistry transport model EURAD-IM (EURopean Air pollution Dispersion – Inverse Model) that was developed in collaboration with Forschungszentrum Jülich, the web-based data infrastructure of the Tropospheric Ozone Assessment Report, and various AI models for calculating the air quality and weather. EURAD-IM provides daily forecasts and analyses of air quality in Europe. A clear advantage of the model is that it performs simulations with a horizontal resolution of one kilometre, i.e. with high spatial precision.
In the project, machine learning applications and data analysis tools for air quality issues are being developed and integrated into the various components of DestinE. For example, neural networks will be used to produce detailed, high-resolution results from coarse-resolution model simulations that can be calculated quickly, are similar to the high-resolution EURAD-IM simulations, and require much less computation time. For the training of these networks and for the EURAD-IM model calculations, the Jülich researchers are using the enormous calculating capacities of JURECA and JUWELS at the Jülich Supercomputing Centre. The overall system will be developed with a degree of flexibility that makes it possible to test and implement the system's transferability to other European EuroHPC supercomputers.
The client – ECMWF – is building the first two high-priority digital twins on behalf of the European Union. One of these digital twins focuses on the adaptation to climate change while the other simulates weather-related extremes. ECMWF is also responsible for developing the Digital Twin Engine, the software infrastructure used for processing large volumes of data as well as machine learning and artificial intelligence.
Further Information:
Institute of Energy and Climate Research, Troposphere (IEK-8)
Jülich Supercomputing Centre (JSC)
Article "Sauber geschätzt" in issue 2/22 of effzett
Website ECMWF Destination Earth
Website European Commission
Information about Destination Earth:
Destination Earth is a European Union-funded initiative launched in 2022, which aims to build a digital replica of the Earth system by 2030. The initiative will be jointly implemented by three entrusted entities: the European Centre for Medium-Range Weather Forecasts (ECMWF), which is responsible for the creation of the first two digital twins and the Digital Twin Engine, the European Space Agency (ESA), which is responsible for building the Core Service Platform, and the European Organisation for the Exploitation of Meteorological Satellites (EUMETSAT), which is responsible for the creation of the Data Lake.
(Source: ECMWF)
Contacts
Institute of Energy and Climate Research (IEK)
Troposphere (IEK-8)
Building 05.2 /
Room 3029
+49 2461/61-2617
E-Mail
Institute for Advanced Simulation (IAS)
Jülich Supercomputing Centre (JSC)
Building 16.3 /
Room 338
+49 2461/61-6397
E-Mail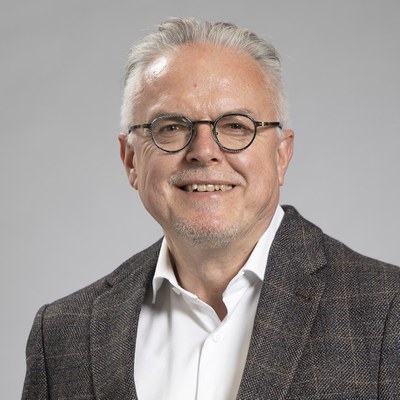 Building Geb. 15.3 /
Room R 3028a
+49 2461/61-1841
E-Mail
Last Modified: 27.04.2023