Climate Research: IAGOS Secures Third Aircraft in the Lufthansa Group Fleet
Jülich/Frankfurt am Main, 8 November 2022 – Another long-haul aircraft owned by the Lufthansa Group has taken to the skies in the name of atmospheric and climate research. Experts from the aviation group and Forschungszentrum Jülich have equipped an Airbus A330-300 from Eurowings Discover (registration D-AIKE, "Kilo-Echo") with specialized measuring instruments for the European research project IAGOS. The two measuring probes installed in the fuselage will gather data on the composition of the atmosphere during scheduled flights. Prof. Andreas Petzold from Jülich's Institute of Energy and Climate Research – Troposphere is coordinator of IAGOS-D, which is Germany's contribution to the IAGOS project.
IAGOS – short for "In-service Aircraft for a Global Observing System" – has been running for nearly 30 years with long-standing support from the German Federal Ministry of Education and Research (BMBF). As part of the IAGOS project, instruments on board commercial aircraft all over the world measure long-lived carbon dioxide, short-lived greenhouse gases such as ozone, water vapour, and methane, and the reactive trace gases carbon monoxide and nitrogen oxide.
After each flight, the recorded measurement data are automatically transmitted to the central database of the CNRS (Centre National de la Recherche Scientifique) research centre in Toulouse. These data are freely and openly accessible for global research and are currently used by around 300 organizations worldwide. They help researchers to gain new insights into climate development and the composition of the atmosphere and to identify long-term changes, make climate models more precise, and improve weather forecasts.
"Thanks to the long-standing support of the Lufthansa Group, IAGOS has been able to develop into a research infrastructure of international standing and occupies a central place in the global system for observing the atmosphere. We welcome the 'Kilo-Echo' as a new member of the family and look forward to further deepening cooperation with the Lufthansa Group," says Andreas Petzold. "We hope that our measurements will also help to reduce the climate impact of air traffic in the future."
The Lufthansa Group's first IAGOS aircraft has been in service since 8. July 2011. On that day, Lufthansa became the world's first airline to take off with the new IAGOS measurement system. The second IAGOS system was installed in February 2015. Together with the Lufthansa Group's newly converted third aircraft, a total of ten aircraft from six airlines worldwide are now equipped with the IAGOS system.
Further information:
Institute of Energy and Climate Research – Troposphere (IEK-8)
IAGOS
Contacts
Institute of Energy and Climate Research (IEK)
Troposphere (IEK-8)
Building 05.2 /
Room 3048
+49 2461/61-5795
E-Mail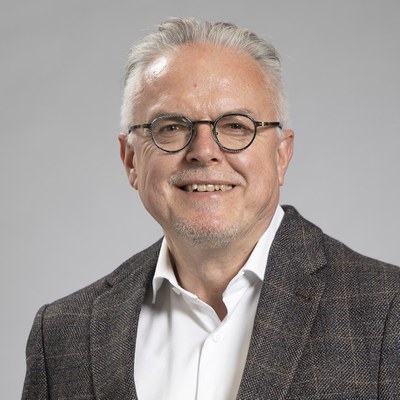 Building Geb. 15.3 /
Room R 3028a
+49 2461/61-1841
E-Mail
Last Modified: 22.11.2022